COMSATS in collaboration with the United Nations Educational, Scientific and Cultural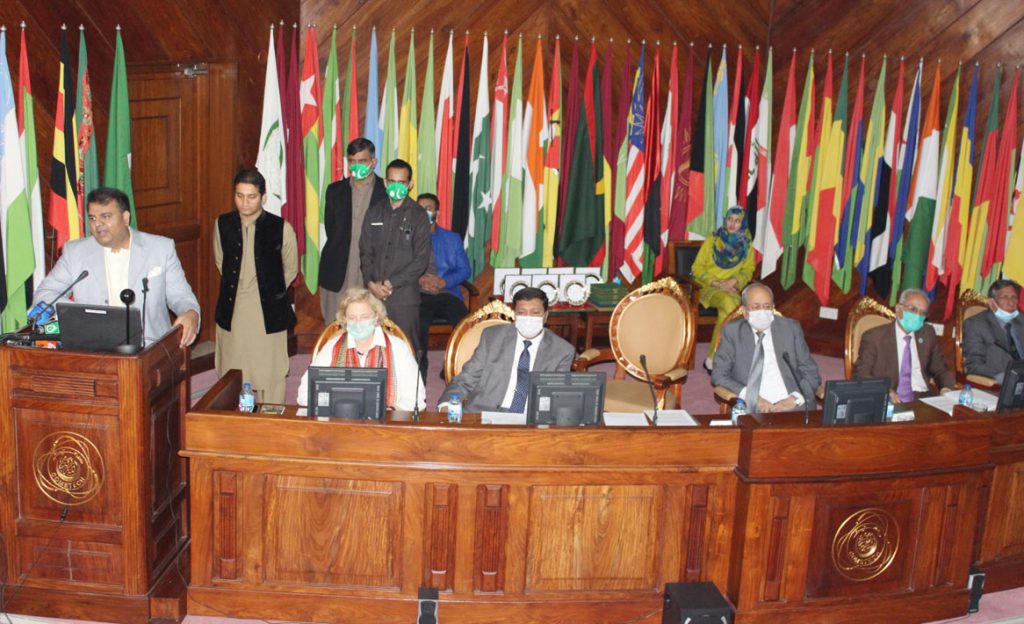 Organization (UNESCO) Pakistan, the Organization of Islamic Cooperation Standing Committee on Scientific and Technological Cooperation (COMSTECH), the Economic Cooperation Organization Science Foundation (ECOSF), the Pakistan Science Foundation (PSF) and the Pakistan Academy of Sciences (PAS) held a seminar to commemorate World Science Day for Peace and Development, on 10th November 2020. The event bore this year's WSDPD theme, "Science for and with Society".
Federal Minister for Science & Technology, H.E. Mr. Chaudhry Fawad Hussain, was the Chief Guest on the occasion. In his address, Mr. Fawad stated that World Science Day is an occasion for renewing our commitment to the cause of science for peace and development, and advancing scientific knowledge and its practical application so that human society can co-exist in peace and harmony. Considering the recent success of Pfizer and BioNTech in developing COVID-19 vaccine an important breakthrough, Mr. Fawad emphasized the need for free and equitable availability of the vaccine to all.
Speaking on the occasion, Prof. Dr. M. Iqbal Choudhary, Coordinator General COMSTEC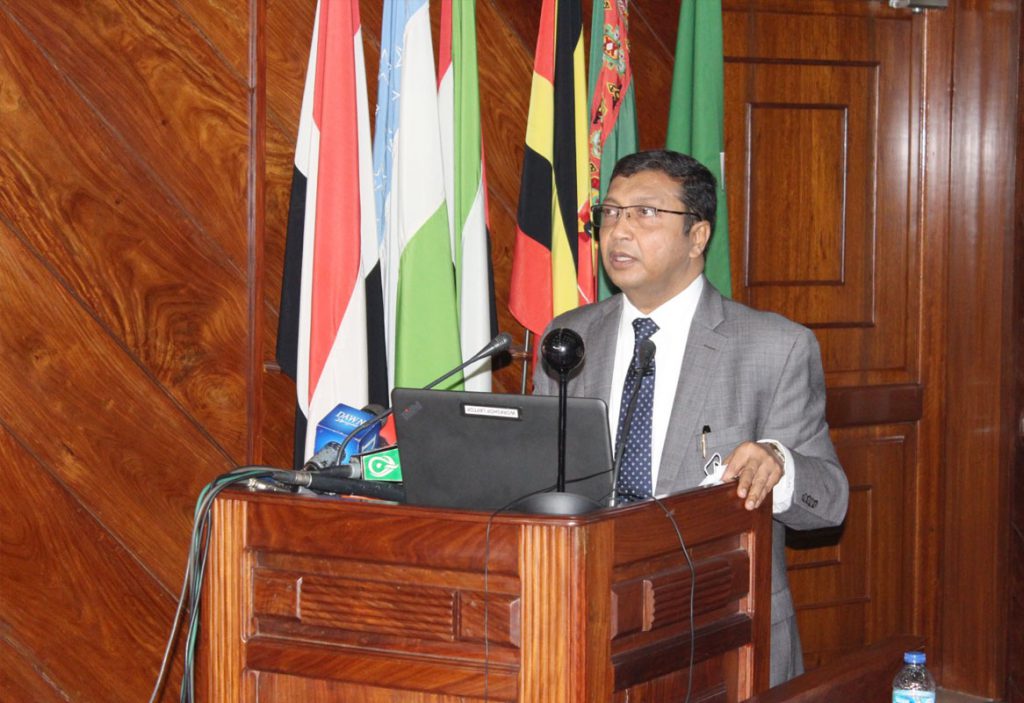 H, stated that there is a need for responsible science where fruits of human ingenuity must reach the ones in most need. He added that World Science Day is a reminder for us to go back to the basics, start looking science from the perspective of a philosopher, embrace the characteristics of logic, reasoning, conceptual rigor, and most importantly argumentation.
Dr. M. Aslam Baig, Secretary General of PAS, emphasized the need for investment in S&T to bridge the gap between the developing and developed nations. Dr. Baig and Dr. Mirza Habib Ali, Director Research Support and Member Finance at PSF, both underscored the importance of holding of science day and week at national level to help highlight the need and prospective of science for development.
Prof. Dr. Manzoor Hussain Soomro, President of ECOSF, highlighted the need of having strong science communication system and capacities to direct well-informed policy making for addressing global complex challenges, such as climate change, food security and, especially, the current pandemic of COVID-19.
In her remarks on the occasion, Amb. (R) Fauzia Nasreen, Advisor (SDGs) at COMSATS, st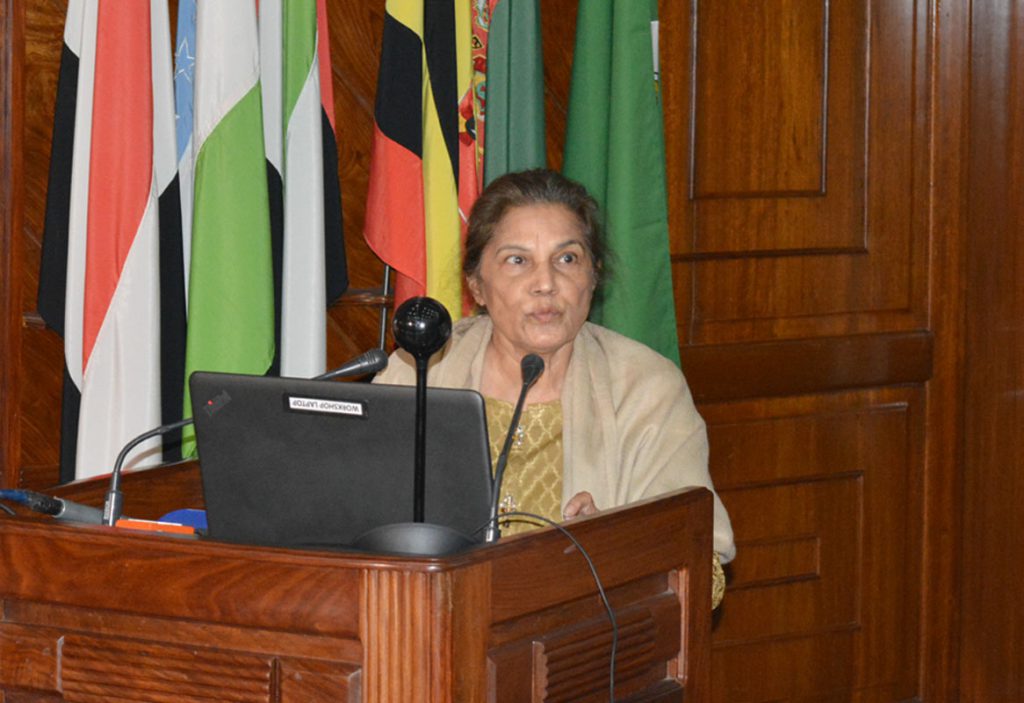 ated that Sustainable Development Goals (SDGs) present a great hope in the present times as the tools to achieve SDGs targets are built on science, technology and innovation which is the key to overcome global crises. She further emphasized the need for international cooperation and networking for science-led development.
During the event, two young talented science students, Ms. Kasak Bather from Nawabshah, and Mr. Oun Azhar from Sargodha shared their views on the importance of science while also sharing their stories of success. Ms. Bather shared with the audience her project that she developed under Technovation Idea Lab Programme of UNESCO and Technovation. Her project, an AI model to help pregnant women in the District Tharparkar monitor their health, was also selected as the best project from Pakistan. On the other hand, Mr. Azhar shared his story of selection for the 16th International Junior Science Olympiad that was held in December 2019, in Doha, Qatar. Mr. Azhar and his five team members won bronze medal in the competition that had over 500 participants from 78 countries across the globe.
The Guest of Honour, Ms. Patricia McPhillips, UNESCO Representative in Pakistan, in he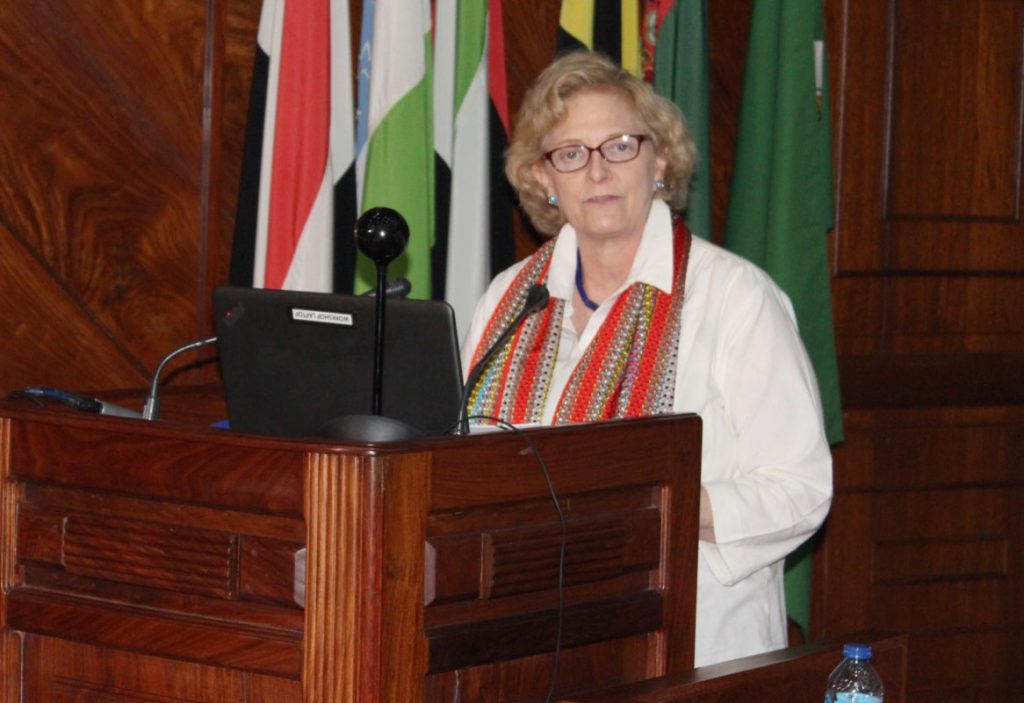 r remarks on the occasion, advocated open science through sharing of scientific data and information among all stakeholders. She stated that UNESCO promotes the concept of open science to encourage the exchange of global experiences and best practices to help deal with the challenges in a better way. Ms. McPhillips specifically appreciated the two young students, who spoke at the occasion, on their achievements in winning international science awards.
Dr. Zabta Khan Shinwari, Professor Emeritus at Quaid-e-Azam University Islamabad, in his vote of thanks stated the need of having responsible science as the world is fighting with pandemic and infodemic.
The event concluded with the distribution of souvenirs among the distinguished speakers.