COMSATS collaborated with the Centre for Environmental Economics of the Universit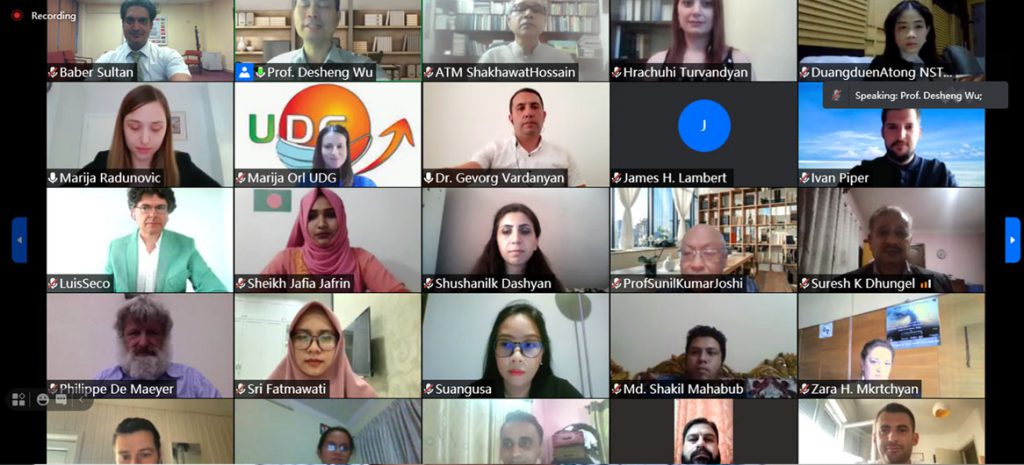 y of Chinese Academy of Sciences (CEE-UCAS), and the Alliance of International Science Organizations (ANSO) for organizing a virtual ANSO-BIDI School from 12th May to 4th August 2021. Earlier started as ANSO Training on Sustainable Development and Leadership Enhancement, the School was held under the Belt & Road International Innovation Development Institute Network of ANSO (ANSO-BIDI Institute Network). The two and a half months long training concluded in a virtual ceremony that was attended by organizers, representatives of collaborating organizations, course participants as well as officials from COMSATS Secretariat.
The ceremony opened by Prof. Desheng Wu, Dean of the Belt and Road College of UCAS, Director of the Research Centre for Environmental Economics of UCAS, China, also featured remarks by heads of collaborating organizations. Speaking on the occasion, Prof. Dr. Ashraf Shaalan, Chairperson COMSATS Coordinating Council and Fellow of ANSO-BIDI Institute Network, considered activities such as the present one important for enhancing collaboration and bringing relevant stakeholders together for drawing up innovative solutions to accelerate socio-economic development.
Over 150 participants, including 80 belonging to COMSATS Centres of Excellence from 13 Me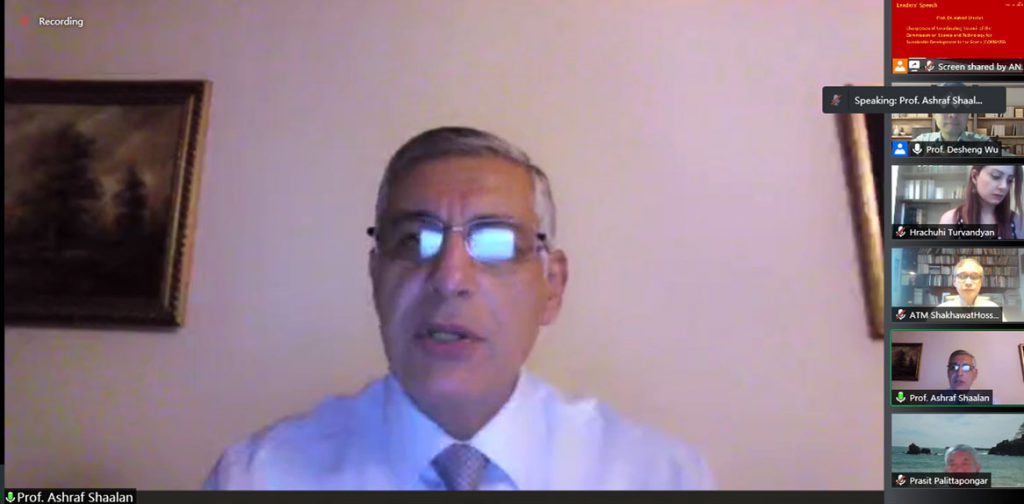 mber States of COMSATS. i.e., Egypt, The Gambia, Ghana, Indonesia, Iran, Jordan, Kazakhstan, Nigeria, Palestine, Pakistan, Syria, Sri Lanka, Sudan, and Tanzania, as well as COMSATS Secretariat benefited from the training.
The 11 modules of the training were framed on the following themes: sustainability and leadership; economic policies against climate change; natural science and economics for biodiversity conservation and ecosystem service preservation; supply-chain responsiveness; sustainable development growth in digital economy era; science diplomacy for sustainable development; changing role of cartography; sustainable business in practice; and advisory role of academy of science during time of COVID-19 pandemic, among others.
The training provided an interactive platform to the participants to learn new skills, exchange information, ideas and experiences as well as promote international cooperation in research and training.