Over 150 leaders and policy makers from across the globe received training on sustainable development-leadership nexus during COMSATS/ANSO/CEE-UCAS training held to equip the participants with necessary knowledge and skills for evidence-based decision-making and policy formulation.
Utilizing the platform of ANSO-BIDI Institute Network, the Chinese Alliance of International Science Organizations (ANSO) teamed-up with other members of the Network including COMSATS and the Center for Environmental Economics of the University of Chinese Academy of Sciences (CEE-UCAS) to organize Fourth term of ANSO-BIDI School on 'Innovation, Sustainable Development and Leadership Enhancement'. The training which ran from 4th May to 13th July provided the participants with an opportunity to gain new skills and knowledge, as well as foster collaboration in areas concerning various dimensions of sustainable development.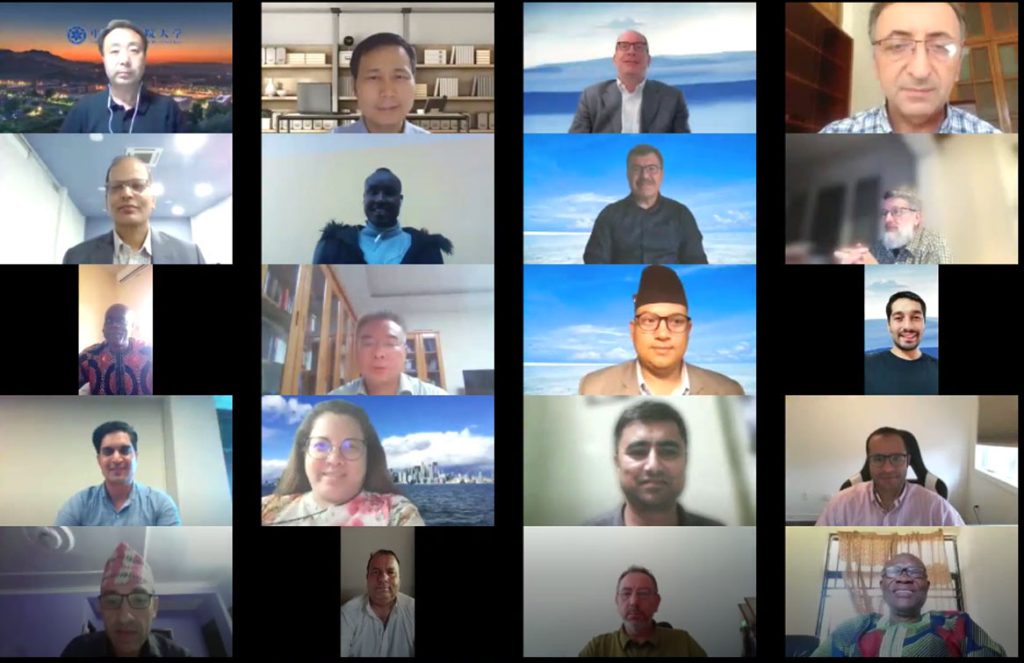 The online training was divided into nine (09) weekly modules wherein subject experts and academics from renowned universities of Belgium, Canada, China, Switzerland and United States trained over 150 participants from various countries. Course beneficiaries also included 50 trainees from Egypt, Kazakhstan, Nigeria, Pakistan, and Sudan that were nominated by COMSATS Secretariat.
A number of topics were covered during the training that included: Sustainability, Technology and Social Science; Accelerating Resilience of Industrial Regions to Pandemic and other Disruptions; Financing Sustainability; Valuing Supply Chain Responsiveness and Resilience: Implications for Sustainable and Ecological Economics; Disruptive Technologies: The Case of Autonomous Vehicles; and the Supply Effects of COVID-19 and Responses to the Pandemic. Active discussions and Q&A sessions during the modules facilitated exchange of ideas and knowledge-sharing among the experts and participants.
This two-and-a-half-month long training concluded in a ceremony that was held virtually on 13th July 2022. On the occasion, Prof. Desheng Wu, Director of the Research Centre for Environmental Economics of UCAS, China, as well as representatives from collaborating/participating organizations shared their views and insights.
In his message, read out by Mr. Farhan Ansari, Sr. Assistant Director (Programmes) at COM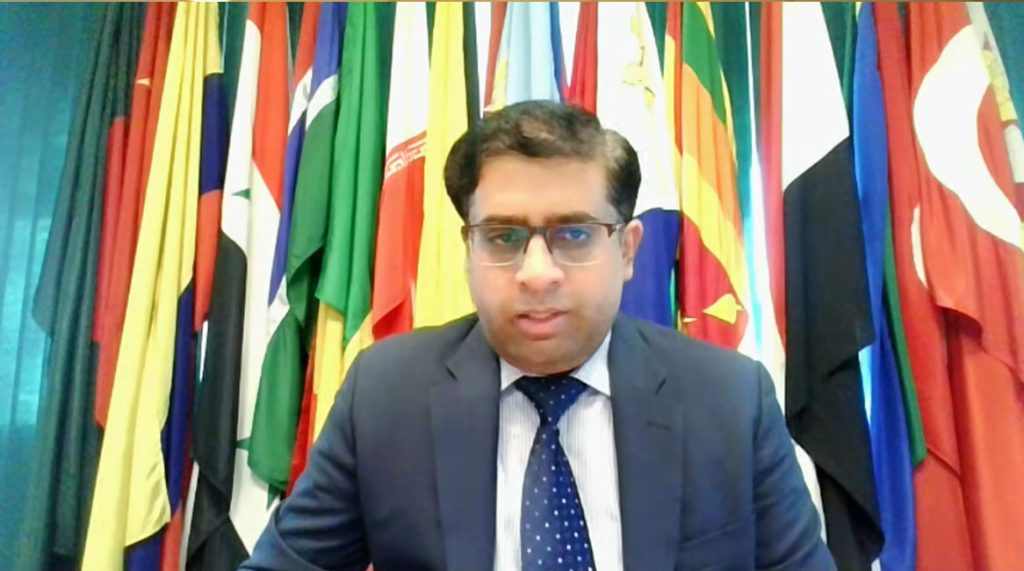 SATS Secretariat, Prof. Ashraf Shaalan, Chairperson of COMSATS Coordinating Council, acknowledged the concerted efforts of partners towards holding this training course. Underpinning the need of S&T in the sustainable development process, Prof. Shaalan viewed that developing nations need to nurture their indigenous capacities in scientific and technological domains to help improve their socio-economic standing. He also communicated COMSATS' resolve in enhancing collaboration with relevant stakeholders and in making the best use of this platform for mutual gains.
The ceremony concluded with the distribution of certificates of honor and distinctions to speakers, participants and outstanding/model trainees, respectively.