A Memorandum of Understanding (MoU) has been signed between COMSATS' flag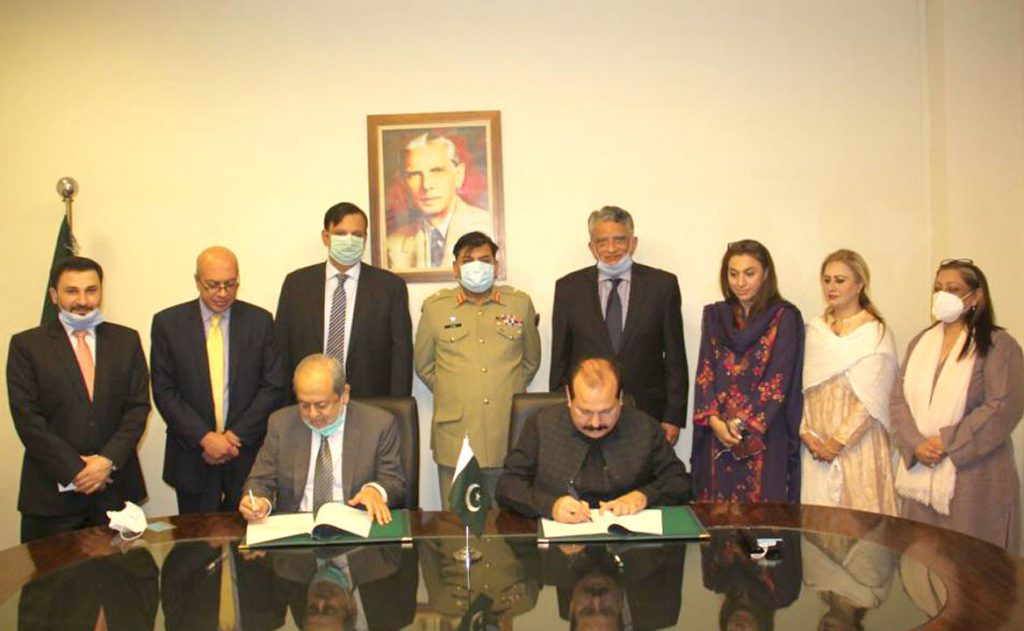 ship project, COMSATS Internet Services (CIS), and the National Disaster Management Authority (NDMA) of Government of Pakistan with an aim to support tele-health services and trainings in natural and human-induced disasters. NDMA has been working to enhance disaster resilience in Pakistan and is the leading policy and coordination body for combating natural and human-induced disasters in Pakistan.
The MoU was signed by Dr. S.M. Junaid Zaidi, Executive Director COMSATS, and Mr. Muhammad Idrees Mehsud, Member DRR, NDMA, in a ceremony held at NDMA, Prime Minister's Office, Government of Pakistan, on 16th October 2020. Chairman NDMA, Lieutenant General Muhammad Afzal; Prof. Dr. Ghazna Khalid, Member of the Parliament and Member Task Force on COVID-19, Ministry of Science and Technology, Government of Pakistan; along with representatives from both sides witnessed the signing of the agreement.
Under the aegis of this agreement, NDMA will facilitate the provision of tele-health services through the Resource Center at Isolation Hospital and Infectious Diseases Treatment Centre (IHITC) recently inaugurated in the wake of COVID-19 with the support of China. On the other hand, CIS shall mobilize resources and help build the technical capacity of IHITC. Furthermore, through this MoU, training activities shall also be carried to help build the capacity of the personnel in various aspects pertaining to natural and human-induced disasters.