The Commission on Science and Technology for Sustain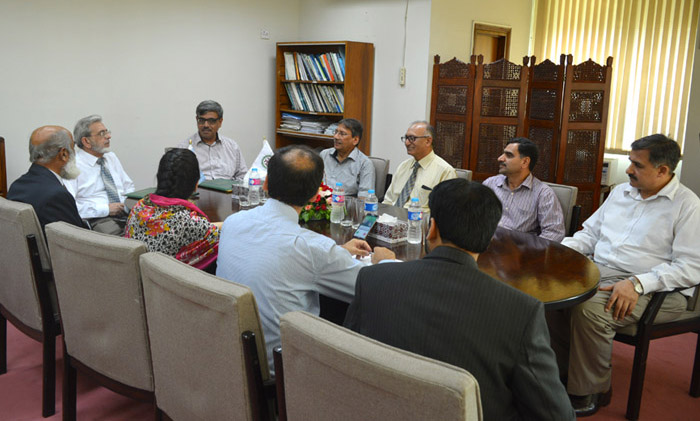 able Development in the South (COMSATS) and the National Centre for Physics (NCP), Pakistan, signed a Memorandum of Understanding (MoU) on July 14, 2016, to cooperate for the promotion of academic and research activities in COMSATS' Member States. Dr. I.E. Qureshi, Executive Director COMSATS and Dr. Hafeez R. Hoorani, Director General NCP, signed the MoU during a ceremony held at COMSATS Secretariat in Islamabad. The signing ceremony was also witnessed by senior officials of COMSATS and NCP.
This agreement provides a framework for the two organizations to undertake research and technical cooperation in the areas of physics relevant to sustainable development in the countries of the South, through sharing of resources.
The two organizations will share scientific, technical and other relevant information through mutually agreed channels and facilitate exchange of scientists, experts, researchers and students. They will hold joint conferences, seminars, symposia, workshops and trainings and facilitate technology transfer.
Under this agreement, joint fellowships would also be offered to young res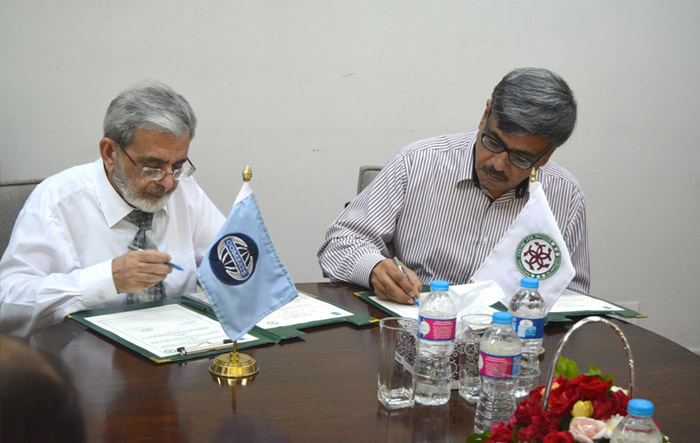 earchers from COMSATS' Member States, on annual basis. The selected fellows will conduct part of their dissertation work at NCP, in any of the research groups which include: High Energy Physics (Theoretical / Experimental); Nanosciences; Ion beam/Accelerator Physics; Atomic & Laser Physics; Plasma Physics; Earth & Environmental Sciences; Cosmology; Mathematical Modeling & Simulation; and General & High Performance Computing.
COMSATS will provide sponsorship to the selected fellows in the form of travel grant and NCP will provide free accommodation and research facilities, whereas visiting fellows will bear the living expenses at their own.
Earlier during the signing ceremony, Dr. I.E. Qureshi briefed NCP officials about the programmes and activities of COMSATS and informed them how COMSATS was successfully promoting science and technology in its Member States despite financial constraints. He informed about the joint ventures of COMSATS with other international partner organizations like ISESCO and UNESCO. "I hope this agreement would be helpful in expanding scientific collaboration between NCP and COMSATS", Dr. Qureshi said at the occasion.
Dr. Hoorani introduced NCP and invited scientists and researchers from COMSATS' Member States to benefit from the state-of the-art laboratories, research equipment and the CERN data available at the Centre. He was of the view that the cooperation with COMSATS would enhance scientific and technological benefits to Pakistan and other Member States.