The Commission on Science and Technology for Sustainable Development in the South (COMSATS), based in Pakistan, and the Islamic Educational, Scientific and Cultural Organization (ISESCO), based in Morocco, signed an Agreement for Joint Cooperation Programme during 2018. The Agreement was signed on 13th April 2018 in Islamabad, by Dr. S. M. Junaid Zaidi, Executive Director COMSATS and Dr. Abdulaziz Othman Altwaijri, Director General ISESCO on behalf of their respective organizations, with the intention of strengthening the partnership and coordination between ISESCO and COMSATS for facilitating the socio-economic development of the common member countries. COMSATS and ISESCO have 17 common member countries, 9 belonging to Africa and 8 belonging to Asia.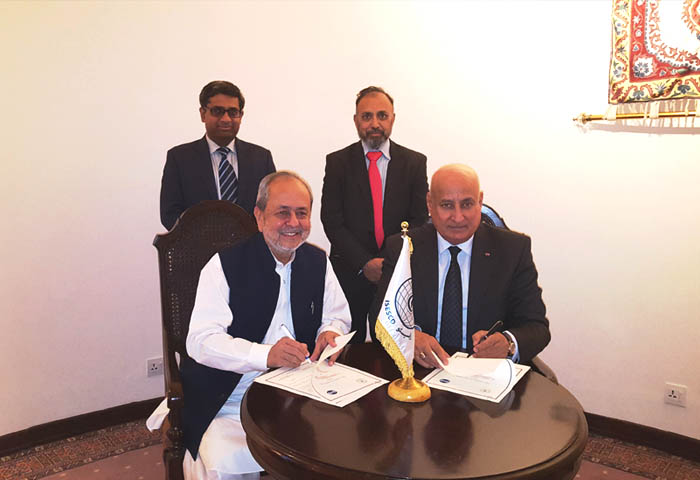 Under the Agreement, COMSATS and ISESCO would organize 03 international capacity building events during 2018 in the fields of cyber security; agriculture, food security and biotechnology; and repair and maintenance of scientific equipment. These joint workshops/conferences would facilitate in building indigenous capacity of the scientists, engineers and technicians belonging to the common member countries in the targeted fields.
COMSATS is collaborating with ISESCO since 2004, under a Memorandum of Understanding which was signed on 19th March 2004. So far, the two organizations have jointly organized 52 capacity building events in those fields of science and technology, which are most relevant to the Sustainable Development Goals (SDGs). These activities have trained thousands of engineers, scientists and technicians. In the past, the two organizations have also supported joint research projects and brought out joint publications.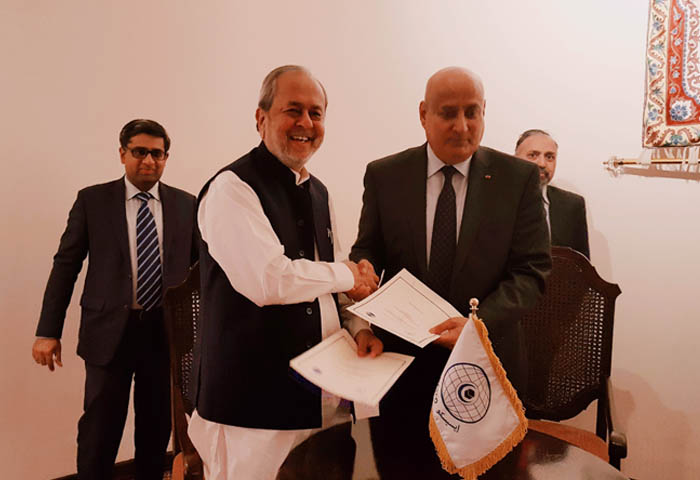 During the discussions, it was noted that there is an urgent need to establish Research Centres in the cutting-edge areas of science and technology in the developing countries in order to reduce the technological gap between the North and the South. In order to commercialize the research outcomes, the developing countries also need state-of-the-art Technoparks. It was further noted that there are only a few universities belonging to the developing countries, which fall among top 500 universities of the world. Therefore, the heads of the two organizations discussed the possibility of setting-up joint research centres, technoparks, and top-class universities in the common member countries, with potential support from the international donor and development agencies. The possibility of supporting more joint research projects, conducing focused training activities, and launching tele-health facilities in the common member countries was also discussed.