COMSATS and the Food Security and Agriculture Center of Excellence (FACE) – Fauji Fertilizer Company (FCC) signed a Memorandum of Understanding (MoU), aimed at addressing the challenges in Agriculture productivity posed by climate change and ensuring food security on 17th November 2023 at COMSATS Secretariat, Islamabad.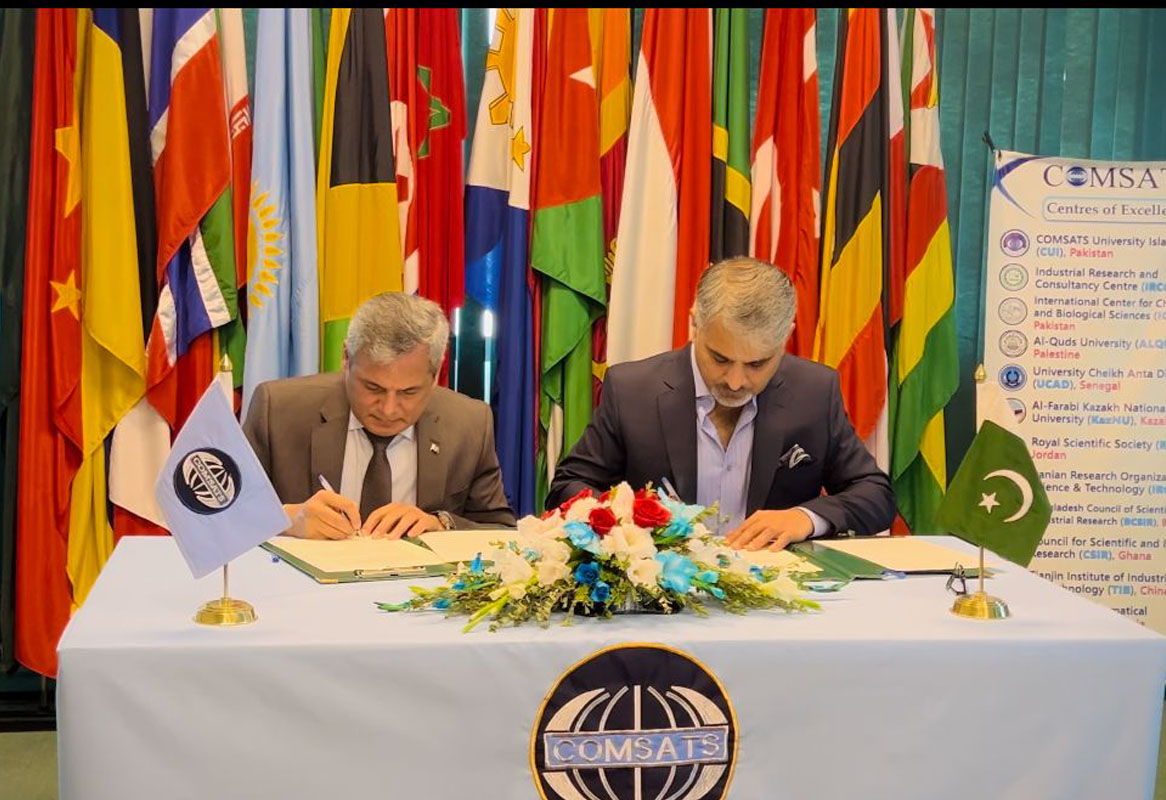 The MoU signing ceremony was held at the premises of COMSATS Secretariat, where Ambassador Dr. Mohammad Nafees Zakaria, the Executive Director of COMSATS, and Mr. Hasan Akram, the Chief Operating Officer of FACE, signed the MoU on behalf of their respective organizations. Senior representatives from both organizations were present to witness this significant collaboration. COMSATS established its Centre for Climate and Sustainability (CCCS) for an exclusive focus on climate change and environment related issues by forging cooperation with partner organizations.
Within the framework of this MoU, COMSATS and FACE are committed to fostering the adoption of innovative technologies and implementing sustainable farming practices. The collaboration includes joint research initiatives, capacity building activities and knowledge sharing in various areas, including integrated pest management, quality seed production, CRISPR-Cas9 technology, and scientific solutions for land reclamation and water resource management, particularly in climate-vulnerable areas. Their joint endeavors aim to confront the dynamic challenges presented by climate change in the agricultural sector, promoting smarter, adaptive, and resilient agriculture to bolster food security. This strategic partnership aligns with the shared commitment of COMSATS and FACE to address critical challenges in agriculture, leveraging technology and sustainable practices to ensure a more resilient and food-secure future.