Islamabad, September 20, 2023. The Commission on Science and Technology for Sustainable Development in the South (COMSATS), represented by its Executive Director, Ambassador Dr. M. Nafees Zakaria, and SeQuenX, an IT solution provider, represented by its Managing Director, Mr. Shurjeel Tousif, inked an agreement to establish a Technology Corridor between the Netherlands and Pakistan, one of the Member States of COMSATS. The signing ceremony took place at COMSATS Secretariat, Islamabad, Pakistan.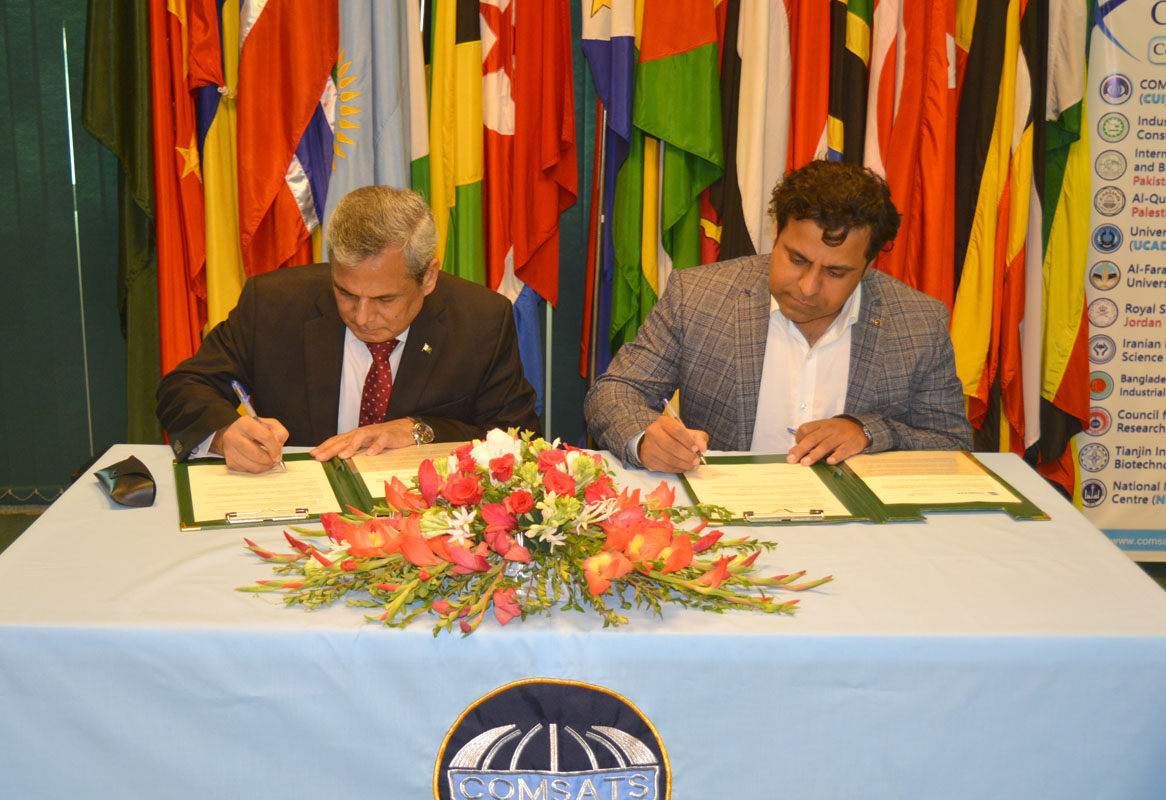 COMSATS is committed to advancing scientific research, innovations, and technologies to promote sustainable development. With a membership of 27 countries from the Global South, COMSATS has a Network of 24 International S&T Centers of Excellence. COMSATS offers software solutions to small and medium-sized businesses and institutions, and also advices the relevant government offices.
SeQuenX provides software development and consulting services with a strong focus on software quality and engineering excellence. Its service portfolio includes Software Licensing Governance & Cyber Security Compliance; Scientific Software Research & Development; and IT Consulting. SeQuenX has a global presence with offices in Europe (Netherlands), the USA (San Jose), and Asia (Pakistan).
Collaboration in technology applications and solutions between CSS and SeQuenX will be in the areas of Cutting-edge technology research; Artificial Intelligence and Machine Learning; Data Science and Analytics; Cybersecurity and Network Solutions; Software Development Methodologies; Cloud Computing and Infrastructure; Internet of Things (IoT) innovations; User Experience (UX) and Interface Design; Quantum Computing; Advanced Software Engineering Practices; and Training and Theoretical familiarization.