COMSATS observed United Nation's International Youth Day (IYD) (A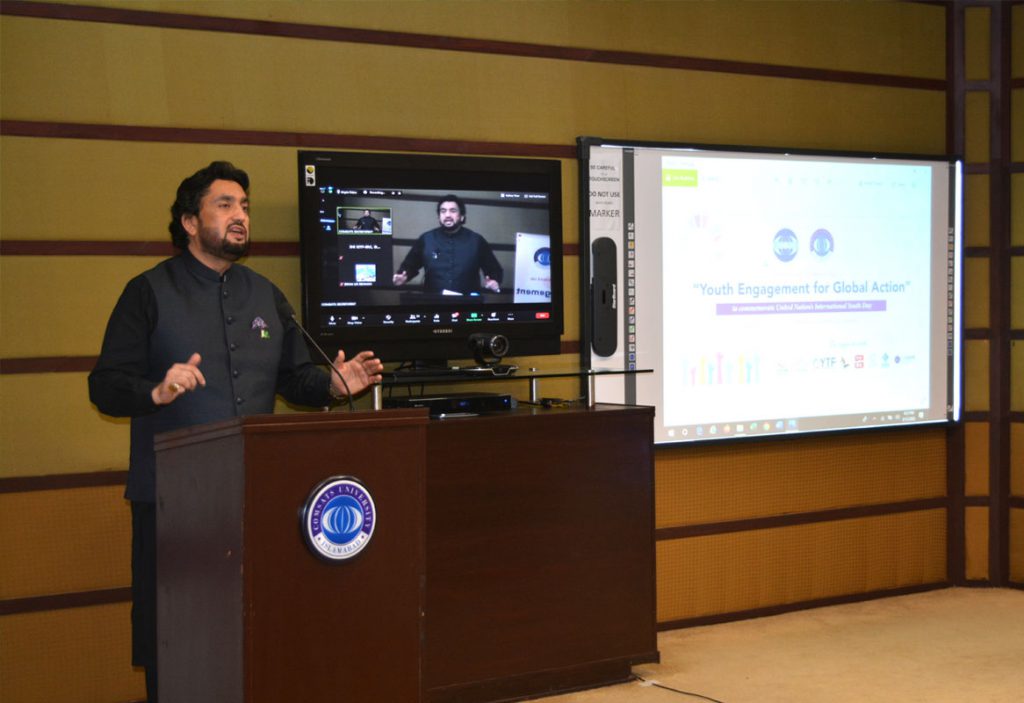 ugust 12, 2020) by co-organizing an International Seminar on "Youth Engagement for Global Action". Hosted by the Islamabad campus of COMSATS University Islamabad (CUI), the event was supported by ICYF-ERC, "THE" Society, ICHI Foundation China, IEEE-CUI, USIDHR, GSW International Youth Union Azerbaijan, COVID-19 Youth Task Force, and Pakistan-Azerbaijan Alumni Association.
The objective of the seminar was to encourage youth engagement at local, national and global levels through creating provisions that make institutions more inclusive and enabling them to better respond to global challenges, such as the COVID-19 outbreak and climate change. The event had the virtual and physical participation of a good number of audience, including diplomats, parliamentarians, civil society activists and youth leaders from across the globe.
Chairman Kashmir Committee and State Minister for SAFRON and Narcotics, Mr. Shehryar Khan Afridi, graced the event as the Chief Guest. Speaking on the occasion, Mr. Afridi appealed to the international bodies to make serious efforts for implementing equality and justice as basic human rights. He considered these essential to create a world where youth can play its due role for collective good.
Speaking on the occasion, Prof. Dr. Ghazna Khalid, Advisor to NDMA on COVID-19, deemed involvement of youth necessary for socio-economic development and building knowledge based economy. She considered refugee crisis in various parts of the world a major challenge for youth development.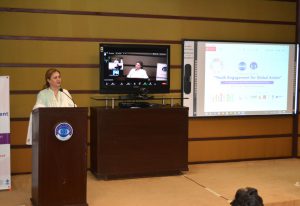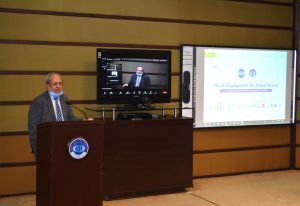 In his remarks, the Executive Director COMSATS, Dr. S. M. Junaid Zaidi, thanked the worthy guests and speakers for their intellectual contributions and services towards the theme of the event. He highlighted the role of youth throughout the history as major means and tools of change and improvement through peace and turmoil. He considered current corona crisis another such historic time where youth's abilities need to be harnessed for expedited recovery.
In his welcome address, Rector CUI, Prof. Dr. Muhammad T. Afzal, e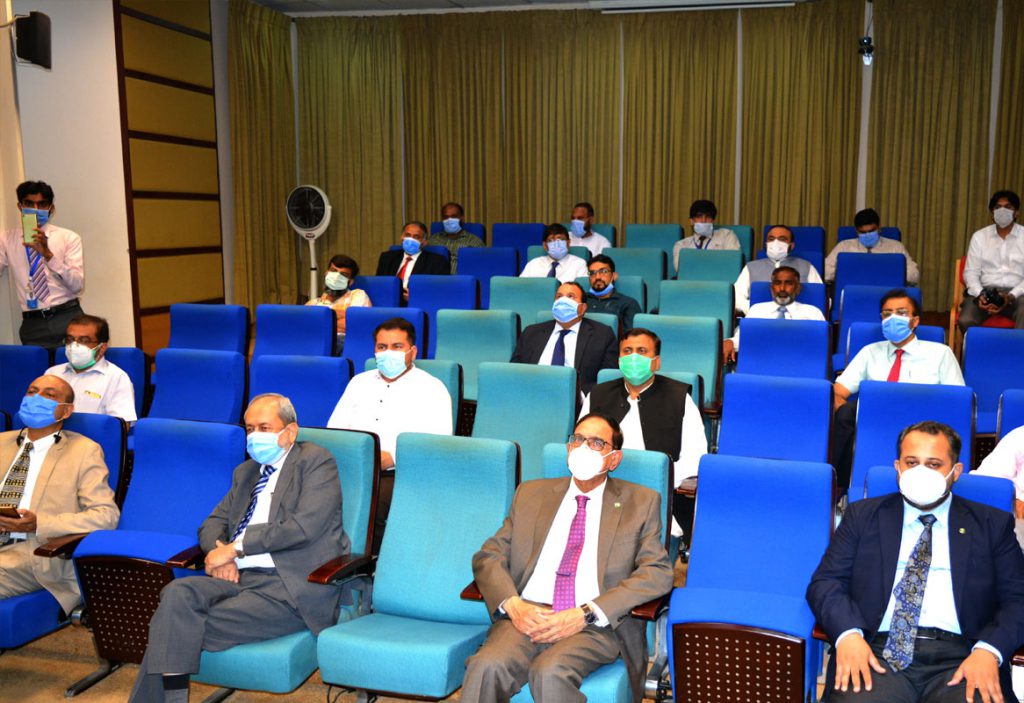 mphasized the need for tapping the youth's potential to make them responsible members of a harmonious society, for which CUI is playing its due role.
Co-Founder of Illchi Foundation China, Ms. Liu Jian, highlighted challenges and opportunities for youth development and engagement and shared some relevant projects in the fields of science and technology. Mr. Elmaddin Mediyev, Director General of Eurasian Regional Center of ICYF (ICYF-ERC), considered implementing effective policy measures imperative for better engagement of young people in the OIC Member States.
Ms. Isabelle Vladoiu, Founder of US Institute of Diplomacy and Human Rights, shared her experience as an immigrant youth in the United States. In her opinion, youth have a key role in global peace, diplomacy as well as policy development.
The keynote speaker of the seminar was Mr. Ziauddin Yousafzai, father of Peace Noble Laureate from Pakistan, Ms. Malala Yousafzai. Based on his experience of raising a young girl in unprecedented circumstances, he spoke on the importance of right of safe education and equal opportunities of growth for female youth. He emphasized the need for better integration of women in development process.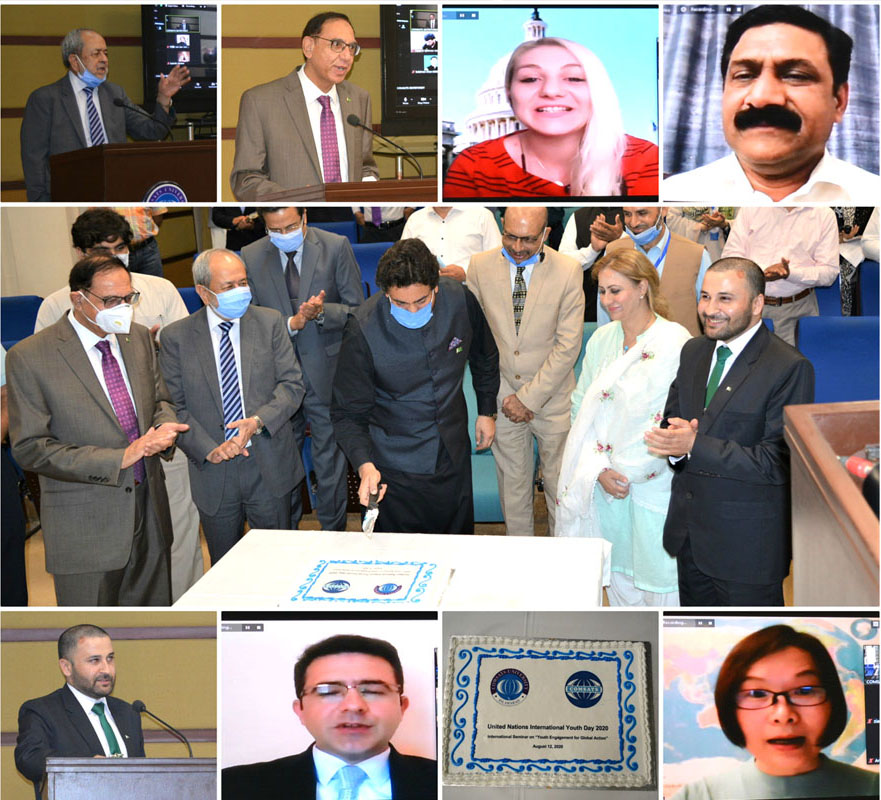 The coordinator of the event, Engr. Qaiser Nawab, highlighted the role of COMSATS towards youth development in the South which he linked to 2030 Agenda for Sustainable Development.