The Commission on Science and Technology for Sustainable Development in the South (COMSATS) signed a Memorandum of Understanding with the AGECO Pvt. Ltd., aimed at strengthening the Electric Vehicle (EV) industry in Pakistan and other COMSATS Member States on 25th August 2023.
COMSATS is an intergovernmental organization of 27 developing countries focused at promoting S&T-led sustainable development of its Member States. Whereas AGECO is multiple patent holder of Solar Electric Vehicles' Design and has developed and manufactured these vehicles as per global road safety standards.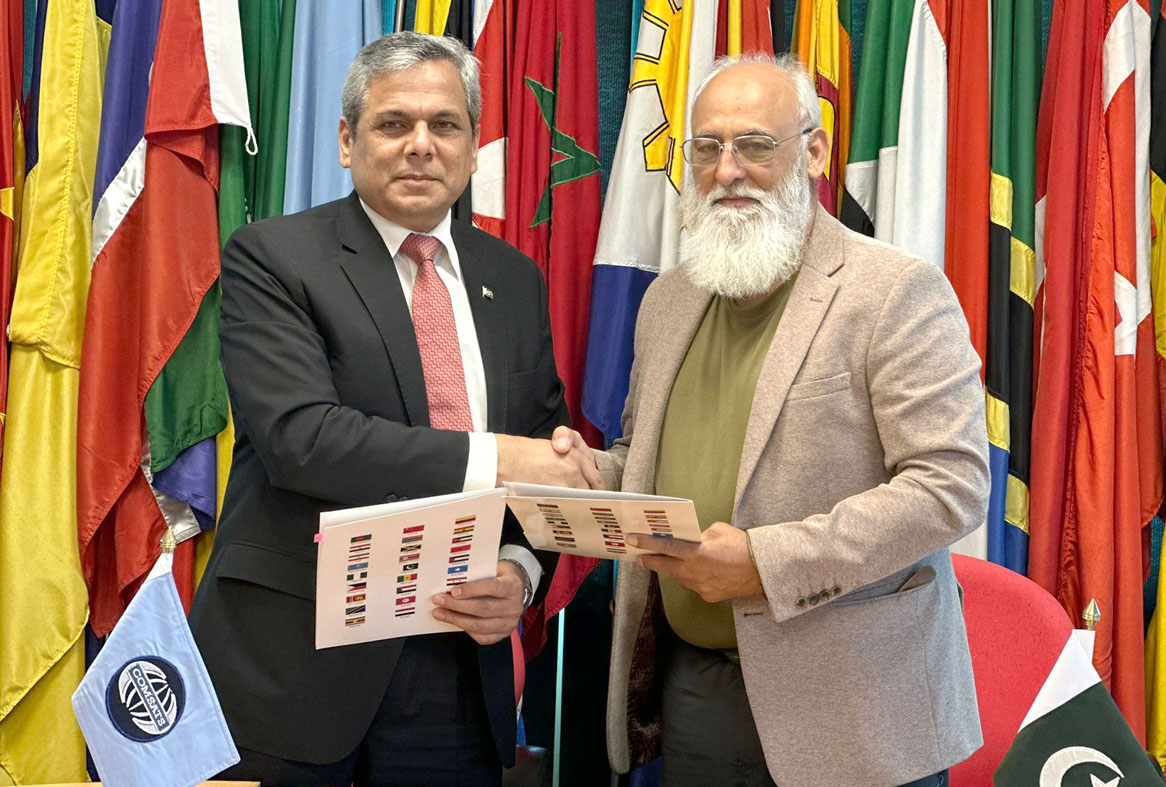 The MOU was signed by Executive Director COMSATS, Amb. Dr. Mohammad Nafees Zakaria, and CEO AGECO, Mr. M. Aslam Azad. This cooperation agreement will facilitate joint venture partnerships for development of Electric Vehicles, as well as creation of employment opportunities.