COMSATS celebrated the International Women's Day on 8th March 2023 at its Secretariat in a gracious ceremony attended by its officials. This year, the theme of the Day "DigitALL: Innovation and technology for gender equality", which is aligned with the priority theme of the upcoming 67th Session of the Commission on the Status of Women (CSW-67).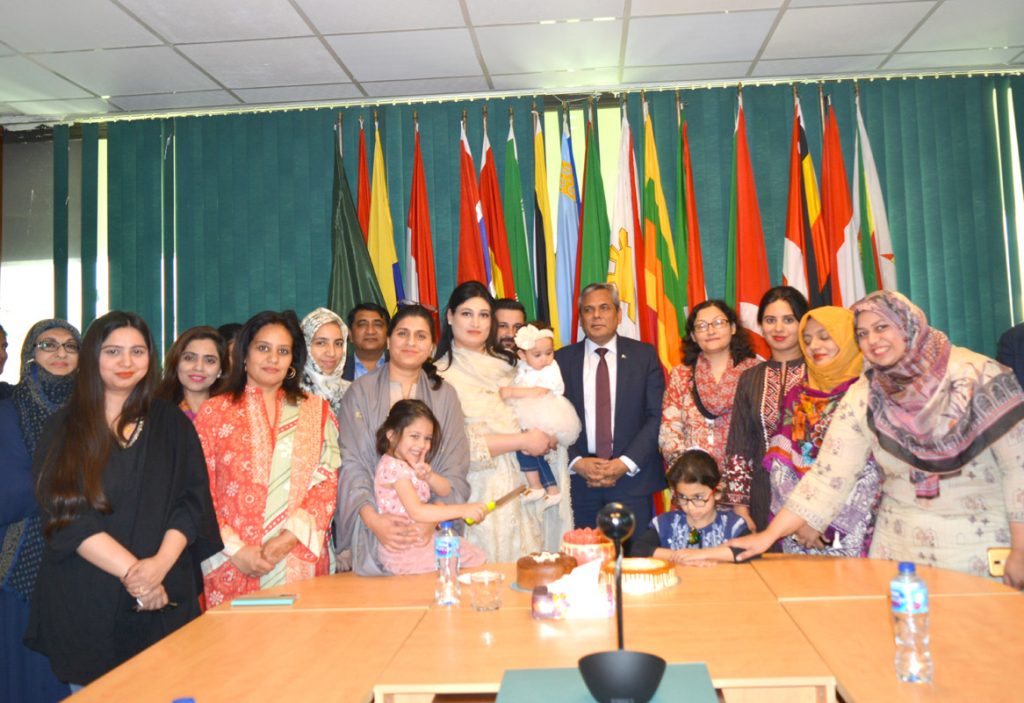 The Executive Director, Ambassador Dr. Mohammad Nafees Zakaria, in his message highlighted the importance of women in the nation building, society and other walks of life. He stated the quotes of the founder of Pakistan, Quaid-e-Azam Muhammad Ali Jinnah, verbatim "There are two powers in the world; one is the sword and the other is the pen. There is a great competition and rivalry between the two. There is a third power stronger than both, that of the women." In this regard, he acknowledged the equal contributions being made by female officials and staff working at COMSATS.
The Executive Director encouraged female colleagues working for COMSATS and COMSATS Internet Service (CIS) to share their ideas for bringing improvement in COMSATS' working environment and for its growth.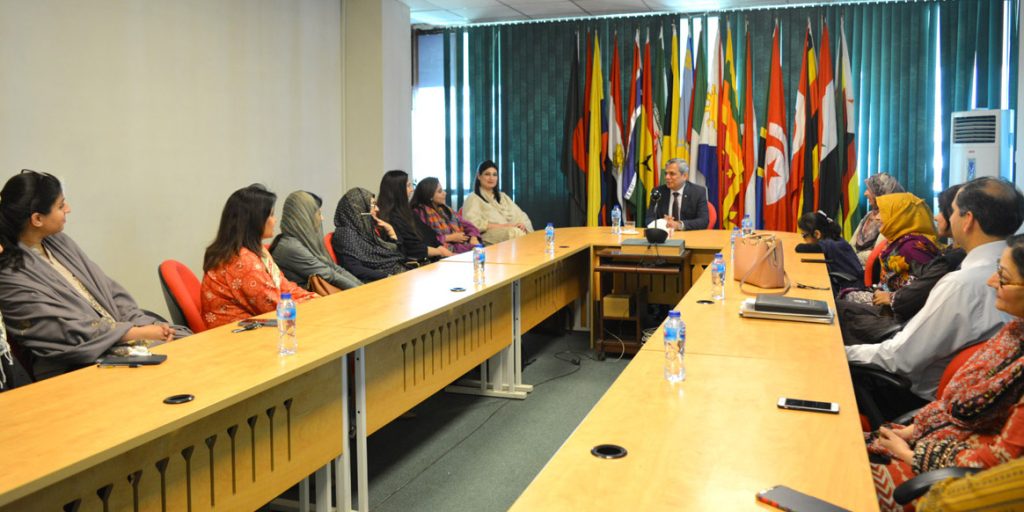 The event also served as a forum to acknowledge the efforts of women in scientific arena and sustainable development. Through innovation and technological advancements, women are playing a pivotal role in creating a more inclusive and promising future for all. The ceremony is an illustration of COMSATS' commitment towards empowering women and creating a conducive work environment for utilizing their talent and development of the organization.