An international webinar to commemorate National Youth Day of China was organized by COMSATS on 4th May 2020. The webinar, titled "Role and Challenges of Youth in Global Crisis – COVID-19", was aimed at realizing the transformative role being played by youth in numerous settings and spheres for the effective translation of various targets of United Nations Sustainable Development Goals (SDGs); and suggesting ways to apply youth's potential to help deal not only with the current coronavirus pandemic but also with looming global threats and challenges to sustainable development, such as climate change.
In his opening remarks, Dr. S. M. Junaid Zaidi, Executive Director COMSA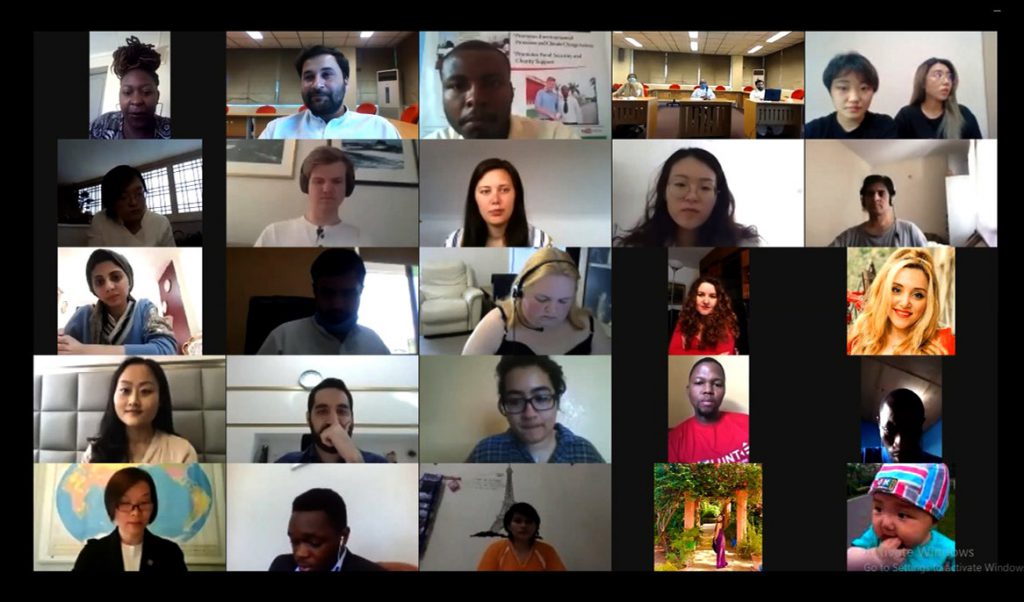 TS, considered the role of youth imperative in finding innovative solutions to combat the current crisis and underscored the need for collective action to oust coronavirus. He stated that this crisis can be turned into an opportunity to further the growth towards sustainability. COMSATS, he added, can provide an effective platform to youth for presenting their ideas to help address global issues.
The webinar was moderated by Ms. Nafula Wafula, Co-founder of Tunawiri (The Grassroots Gender Justice Network) and Vice Chairperson in Charge of Policy and Advocacy at the Commonwealth Youth Council and featured remarks and views of the following international experts, young leaders and entrepreneurs from over 15 countries: Dr. Mary Drosopulos, Founder & President of Eurobalkan Youth Forum, Greece; Dr. ZHENG Yue, Program Manager of International Department at All-China Youth Federation, China; Ms. Liu Jian, Co-Founder and Board member of Ichi Foundation, China; Ms. Lama Shashaa, Cofounder and Chairwoman of International Robotics Academy, Jordan; Mr. Bochum Samuel Bache, Country Head of Cameroon Chapter of COVID 19 Youth Task Force; Mr. Christopher Christian Seagateng, Country Head of Botswana Chapter of COVID 19 Youth Task Force; Mr. David Naboare, Coordinator at African Covid-19 Youth Task Force, Ghana; Mr. Reşit Yusuf Akbal, Board member of Young MUSIAD, Turkey; Ms. Miram Wafik Elgendy, Founder of Humans for Development Community, Egypt; Ms. Linzi Stewart, Vice Chair of Rural Youth Europe from Northern Ireland, United Kingdom; Mr. Fredrik Asche Kaada, Expert on Sustainable Solutions and Clean Energy, Norway; Ms. Xin Pengda, China Youth Center for International Exchange, China; Mr. Stephen Kemali, Kenya; Mr. Maximillian Godwin Kilipamwambu, Tanzania; Ms. Rose, South China University of Technology, China; Ms. Huang Zhao, China; and Ms. Diana, Switzerland.
During the webinar, country responses to COVID-19 and youth's role in dea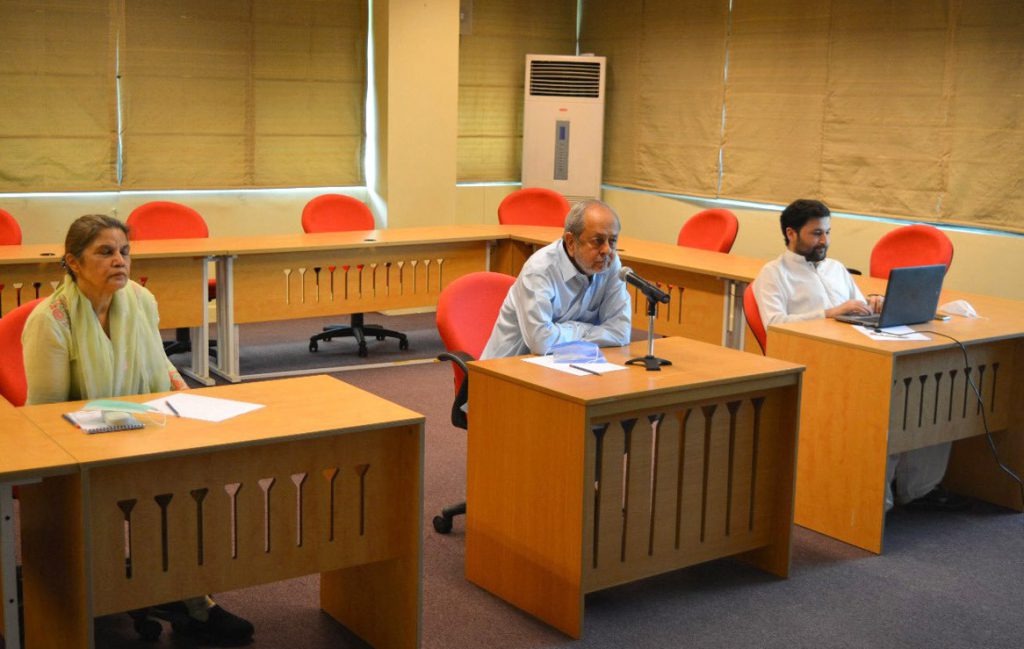 ling with the crisis were recorded by different participants. China's remarkable success in containing the spread of COVID-19 as a nation was lauded and the significant role that Chinese youth played in increasing awareness about disease prevention and control was regarded exemplary. It was communicated that government-backed youth-led initiatives in Ghana digitally campaigned for raising awareness and reducing social stigmas associated with COVID-19.
It was suggested that S&T education should be incorporated as a fundamental component of curricula from primary level to help build youth's capacity in various technical spheres. It was opined that shift to digital tools and methods can help solve the rising youth unemployment challenges. In addition, youth's involvement was deemed an important element along with civic education, democracy and local development in societal building and progress.
Further during the webinar, online education and learning during the pandemic was highlighted as a challenge for countries with resource constraints many of which, such as Tanzania, are facing serious issues in continuing the education in the present scenario.
The participants also presented various ideas on solutions to cope with the ramifications of the corona pandemic. Green economy was considered as a sustainable instrument to handle social, environmental and economic fallouts of the pandemic. Online sharing of experiences, knowledge and best practices relating to mitigation strategies and coping mechanisms were valued as important elements for generating integrated response to corona pandemic.
Further during the webinar, experiences were shared by Chinese students who volunteered for community service during the pandemic. They emphasized on taking joint global efforts to cater with the needs of the masses in these challenging times.
Closing the webinar, th coordinator of the activity, Engr. Qaiser Nawab, Assistant Director (Programmes) at COMSATS, opined that youth can bring a substantial change in the society. He stressed upon due investment in young population and urged global youth to come forward with different innovative ideas to serve humanity and address emerging global challenges.