Prof. Jibin Sun, Deputy Director General of COMSATS' Centre of Excellence in C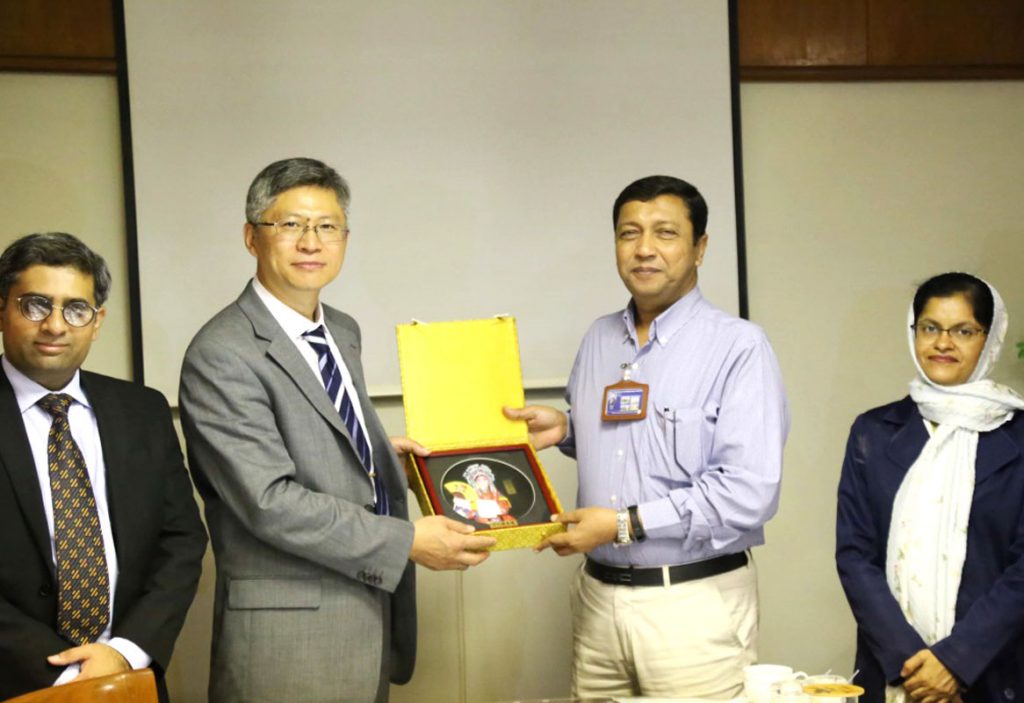 hina, Tianjin Institute of Industrial Biotechnology (TIB), China, visited one of the two COMSATS' Centres of Excellence in Pakistan, the International Centre for Chemical and Biological Sciences (ICCBS), Karachi, from 13th to 14th September 2019. Accompanied by Mr. Farhan Ansari (Senior Assistant Director, Programmes at COMSATS Secretariat), Prof. Sun explored during his two-day visit opportunities for furthering collaboration established earlier during the year between the two Centres through signing of an Agreement.
On 13th September 2019, Prof. Sun and Mr. Ansari met with Prof. Atta-Ur-Rahman (Patron-in-Chief of ICCBS) and Prof. Dr. M. Iqbal Choudhary (Director of ICCBS). Also present during the meeting were senior officials and scientists of ICCBS. During the meeting, presentations highlighting research facilities, ongoing projects and future plans of the two Centres were made to find common grounds for cooperation.
During the discussions following the presentations, Prof. Choudhary appreciated COMSATS' role in bringing scientific institutions like TIB and ICCBS together for mutually beneficial cooperation. He expressed intent to benefit from TIB's expertise in the field of industrial biotechnology and sought the support of the Institute for the establishment of a research centre on industrial biotechnology.
Furthermore, TIB's support for scaling-up the production of anti-epileptic c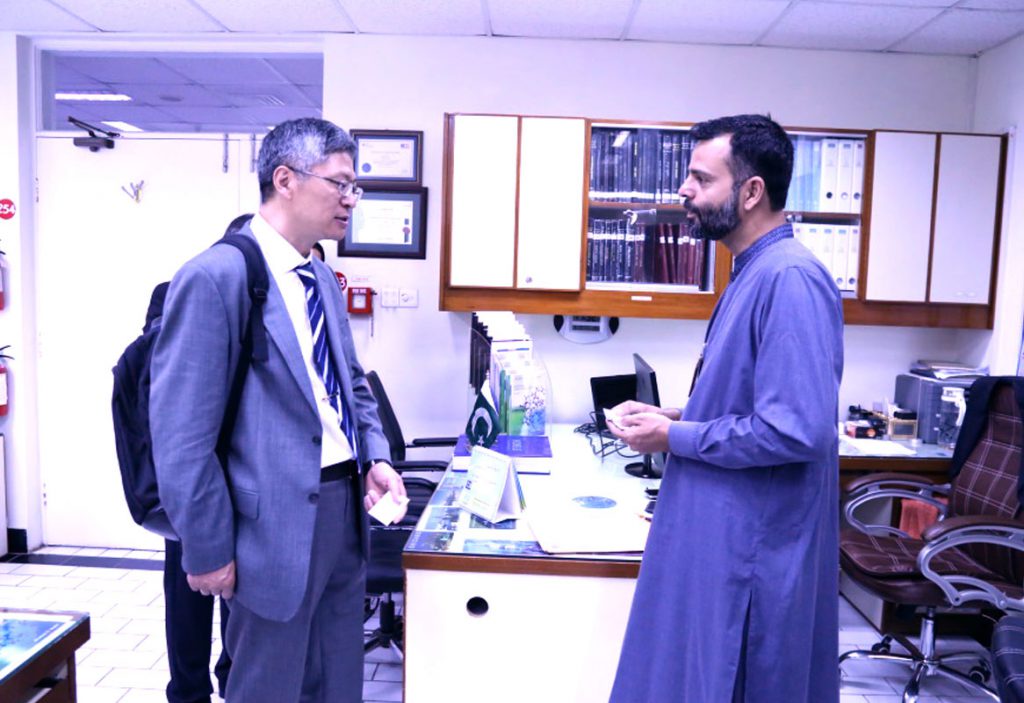 ompounds synthesized by ICCBS was also sought. Some important areas identified during the meeting for future collaboration between two sides were: natural products sciences, traditional medicines, bio-transformation, bio-waste management, and indigenous development of raw materials for pharmaceutical industries. Prof. Choudhary invited researchers and scientists from TIB to visit ICCBS in order to benefit from the various technologies and facilities available with ICCBS.
Also during the meeting, Mr. Ansari informed about COMSATS' General Meeting and Accra Forum on Science and Technology for Sustainable Development scheduled to be held at the end of October 2019. TIB and ICCBS were urged to benefit from this platform through submission of proposals for collaborative projects having a bearing on socio-economic development of the COMSATS' Member States. Mr. Ansari also pledged COMSATS' full support for facilitating the collaboration of TIB and ICCBS with other Centres of Excellence as well as relevant institutions in COMSATS' Member States.
On 14th September 2019, Prof. Jibin Sun delivered a lecture on "Designing Cell Factory for Green Bio-industry" to the scientists and students of ICCBS. In his lecture, attended by over 80 participants, Prof. Sun presented case studies of TIB's scientists that have developed new products and compounds for green bio-industry. Prof. Sun offered TIB's support for the replication of such innovative technologies in Pakistan.
During his visit, Prof. Sun was also shown around various research facilities of ICCBS.