The 6th International Conference on Environmentally Sustainable Developme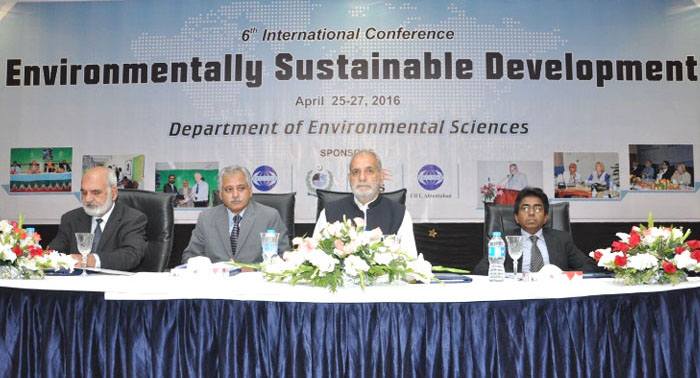 nt (ESDev-VI) was organized by COMSATS Institute of Information Technology (CIIT), Abbottabad, on April 25-27, 2016. The event had the sponsorship of Higher Education Commission (HEC) of Pakistan; the Commission on Science and Technology for Sustainable Development in the South (COMSATS); and the National Testing Service (NTS).
The Conference was part of the initiative taken in 2005 by the Institute in line with United Nations Millennium Development Goals (MDGs) to launch a series of International Conferences 'Environmentally Sustainable Development' (ESDev). Since then, conferences under the ESDev series are held regularly every other year. The first five conferences successfully addressed vital issues revolving around the relationship of environment and sustainable development.
The ESDev-VI Conference brought together hundreds of professionals from ac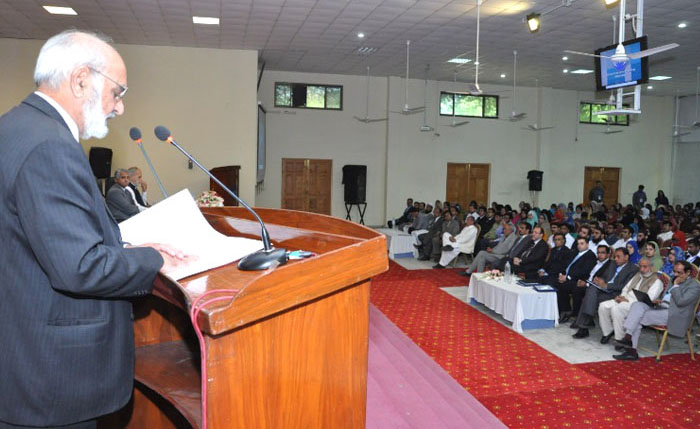 ademia, industry, local enterprises and agencies, to translate their ideas, success stories, case studies, current trends, and technologies into solutions for environmental protection and enhancement. During the course of three-day event, a wide array of topics related to environmental issues were deliberated upon that called for specific policy interventions and actions to protect and sustain the environment. Three topics: Drugs Development – Synthetic and Natural; Advances in Civil and Environmental Engineering and Climate Change; and Environmental Dynamics, were included for special deliberation.
With over 250 abstracts of papers received, 140 full papers related to environment, climate change and advances in civil engineering were considered for presentation. Out of the total considered, over 100 selected for oral presentations while the remaining for poster presentations. Research and technical papers presented at ESDev-VI evoked interest and led different stakeholders, including academic institutions, NGOs and individuals, civil society and public sector organizations to join hands for joint action. Over 350 participants, including three experts from Sri Lanka, Jordan and Italy attended the conference. The travel, boarding and lodging of the Sri Lankan, and Jordanian speakers, Dr. S.M. Amarasighe, and Mr. Ahmed Abu Safa, respectively, were sponsored by COMSATS.