On 7th November 2022, Chairman Federal Public Service Commission (FPSC), Capt. (R) Zahid Saeed, paid a visit to Ambassador Dr. Mohammad Nafees Zakaria, Executive Director COMSATS, and congratulated him on his appointment at this position.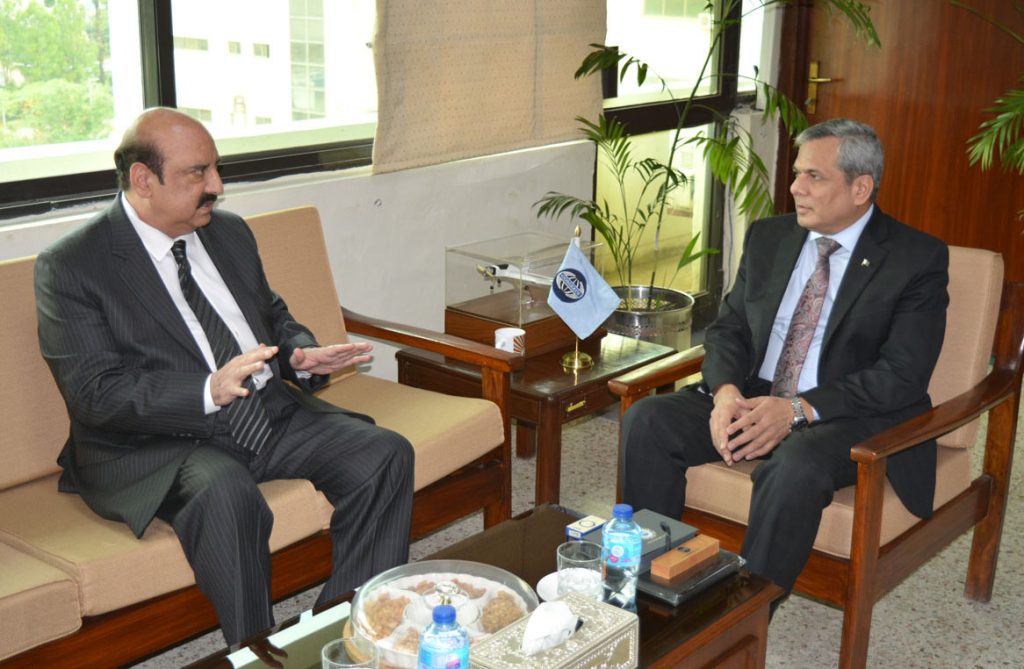 During the meeting with Dr. Zakaria, Capt. (R) Saeed extended felicitations and hoped that under Dr. Zakaria's leadership, COMSATS would further thrive and succeed in achieving its mandate of science-led sustainable development in the global South. The two dignitaries also discussed matters of mutual interest.
The meeting ended on a note of gratitude.