Workshop organized by COMSATS Joint Centre for Industrial Biotechnology (CCIB) brings together institutions and individuals from China, Egypt, Iran, Kazakhstan, Pakistan, and Sri Lanka to facilitate sharing of knowledge, learning and experiences and foster prospects for research cooperation in the field of bio-materials.
COMSATS in collaboration with its Centre of Excellence in China – the Tianjin Institute of Industrial Biotechnology (TIB), organized a workshop titled 'Green Biomanufacturing of Bio-based Materials' from the platform of COMSATS Joint Centre for Industrial Biotechnology (CCIB). Held under the umbrella of CCIB's Joint R&D Group on Bio-materials on 31st August 2022, the workshop was aimed at promoting dialogue among scientists and researchers to explore potential cooperation opportunities in research on bio-based materials. Over 50 scientists, researchers and academics, including those from China, Egypt, Iran, Kazakhstan, Pakistan, and Sri Lanka attended the Workshop both physically and virtually.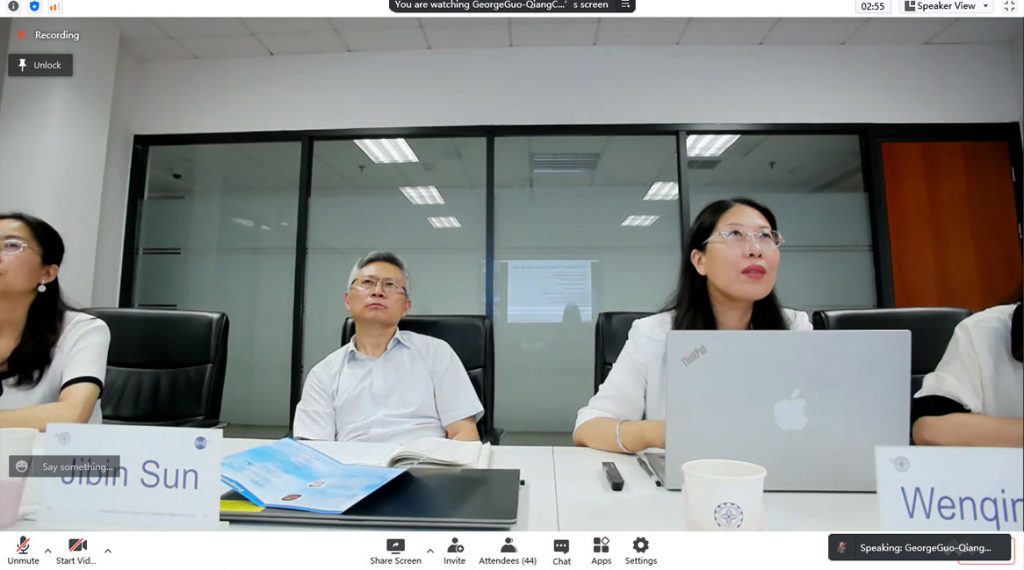 Welcoming the participants at the opening ceremony, Prof. Dr. Jibin Sun, Director of CCIB/Deputy Director-General of TIB, underscored the importance and use of materials in the development of human civilization. He noted that scientific advancements in today's world have enabled replacement of fossil fuel resources with the renewable ones. The latter has necessitated the synthesis of materials that come with a lot of associated environmental costs. Prof. Sun considered emergence of bio-based materials an important research area that can aide green and low-carbon infrastructural development while remaining sensitive to the global needs and demands for sustainable growth.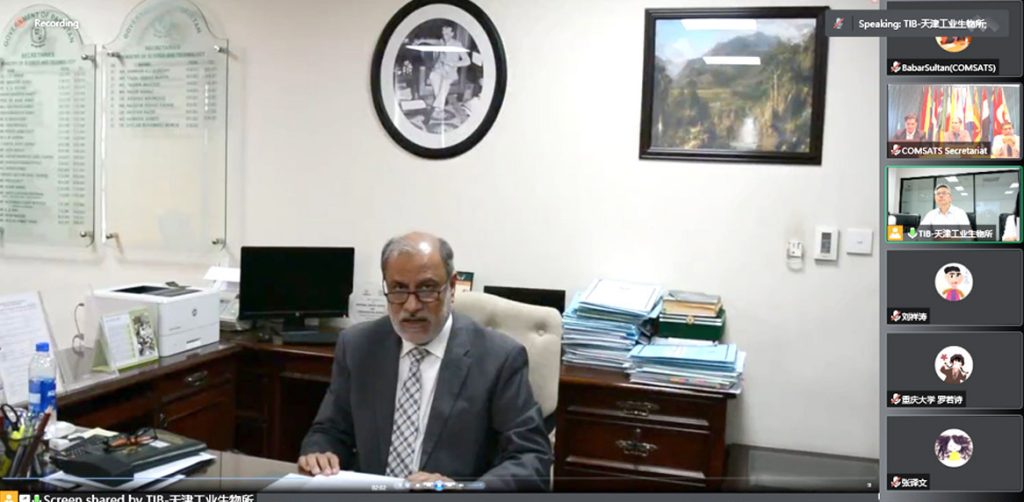 In his opening remarks, Dr. Ghulam Muhammad Memon, Executive Director COMSATS (Federal Secretary, Ministry of Science and Technology, Government of Pakistan), highlighted the importance of bio-based materials in different sectors of the economy, particularly in the field of biomedicine. He was of the view that 1.3 billion tons of food (worth US$ 1 trillion) that is wasted globally can be used for the production of bio-based materials. Dr. Memon suggested having a coherent strategy for developing a bio-based economy that could effectively respond to pressing global challenges such as those related to climate change, resource management, global health, and food security.
Technical proceedings of the Workshop comprised of a keynote talk on 'Halomonas spp. as Super Microbial Cell Factories and Next Generation Industrial Biotechnology' delivered by Prof. George CHEN Guo-Qiang, Professor at the Center of Synthetic and Systems Biology of Tsinghua University, China, and following lectures/talks:
Living Materials Programmed by Life by Prof. ZHONG Chao, Shenzhen Institute of Advanced Technology (SIAT), Chinese Academy of Sciences (CAS), China;
Biosynthesis of Polyhydroxyalkanoates (PHA) and its Applications as Drug Carrier and Food Packaging Material by Dr. Farha Masood, Associate Professor at the Department of Biosciences, COMSATS University Islamabad (CUI), Pakistan;
Monomaterials—Biosynthesis of Succinic Acid by Dr. ZHU Xinna, Associate Professor, TIB, China; and
Biosynthesis of Organic Acids and Amines as Monomers for Polymer Materials by Dr. WANG Dan, Associate Professor at the School of Chemistry and Chemical Engineering, Chongqing University, China.
Technical talks were followed by a panel discussion moderated by Prof. BAI Wenjin, Coordinator of CCIB Joint R&D Group on Bio-materials, during which she shared the progress of the Group, as well as its future course of action.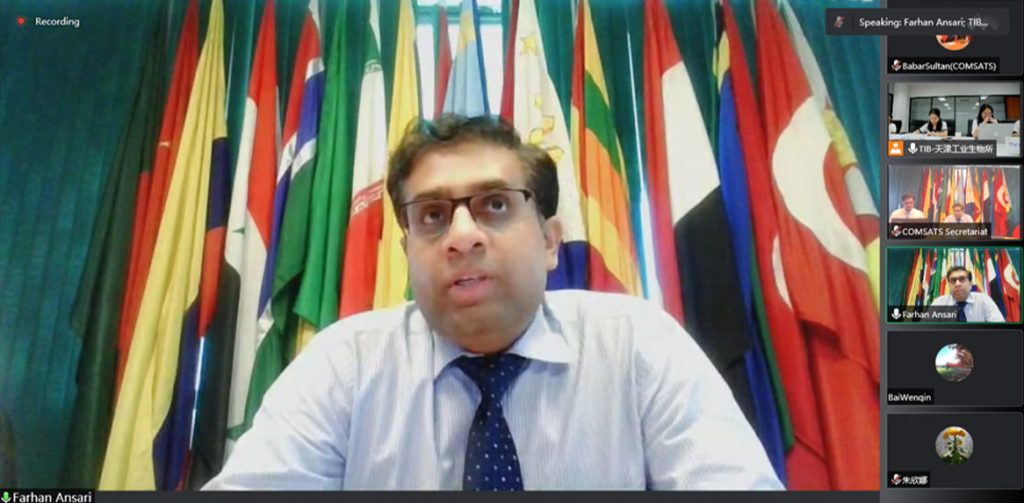 During his concluding remarks, Mr. Farhan Ansari, Deputy Director (Programmes), COMSATS Secretariat, thanked the organizing committee and the participants. He hoped that the Workshop helped served its purpose of expanding the knowledge-base of the participants on the subject theme.
Concluding the Workshop, Ms. Qianqian Chai, Coordinator of CCIB, emphasized the need to enhance cooperation and joint research in areas pertinent to the theme of the Workshop in order to attain inclusive sustainable growth. Ms. Chai also announced the holding of next workshop by CCIB under its joint R&D group on 'Bio-chemicals' in October 2022.