In a significant step towards fostering international collaboration in the realm of Science, Technology, and Innovation, the Ambassador of the Republic of Azerbaijan, His Excellency Mr. Khazar Farhadov, undertook a visit to COMSATS and held a substantive meeting with the Executive Director of COMSATS, Ambassador Dr. Mohammed Nafees Zakaria on 25th August 2023.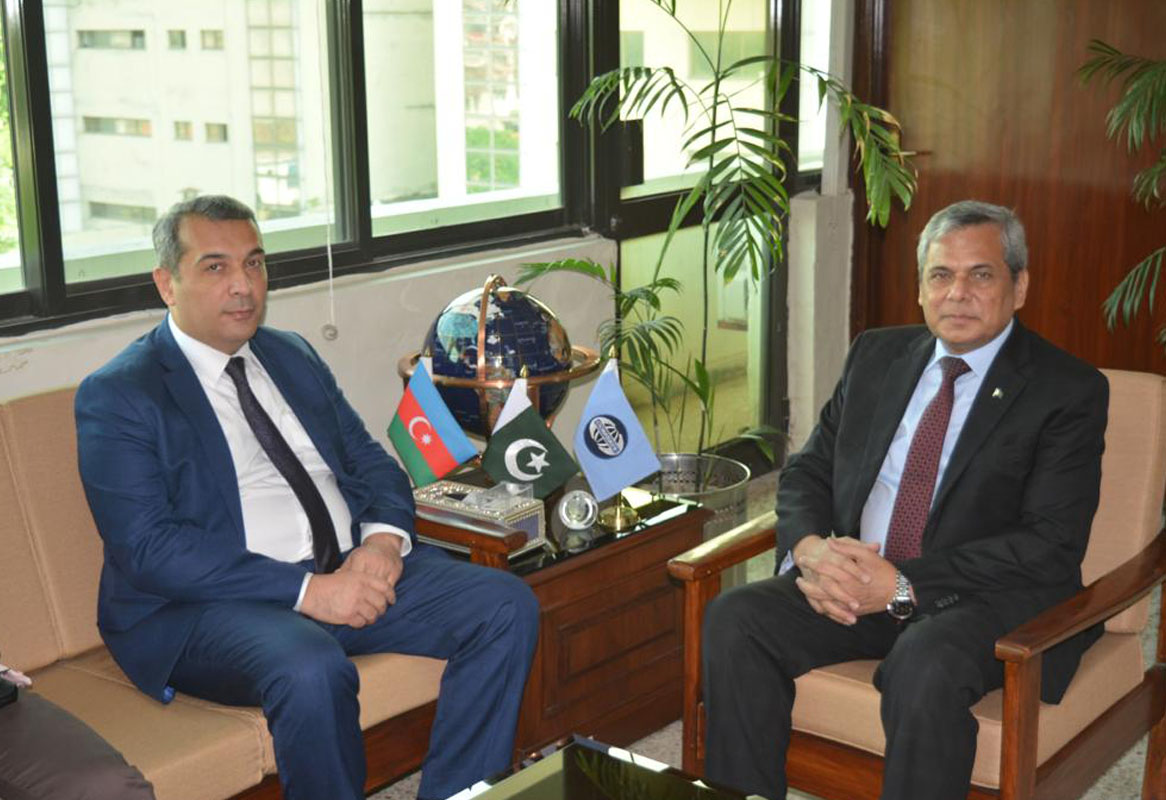 During the meeting, Ambassador Zakaria appreciated the fruitful visit of the Azerbaijan Minister for Digital Development and Transport last month during which an important MoU was signed.
He briefed the Ambassador on the diverse range of initiatives and activities being pursued by COMSATS for the advancement of Science, Technology, and Innovation (STI) among its member and non-member countries.
He underscored COMSATS' commitment to facilitating the exchange of knowledge, expertise, and best practices among its member states and others.
Expressing profound interest in the endeavors of COMSATS, Ambassador Khazar Farhadov highlighted the Republic of Azerbaijan's strong commitment to the fields of Science and Technology.
Ambassador Farhadov visited COMSATS Telehealth center. Telehealth is a successful project of COMSATS in a pioneering role. It demonstrates how technology can be harnessed for the betterment of society.