On 23rd November 2022, H.E. Mr. Mohammed Motahar Alashabi, Ambassador of the Republic of Y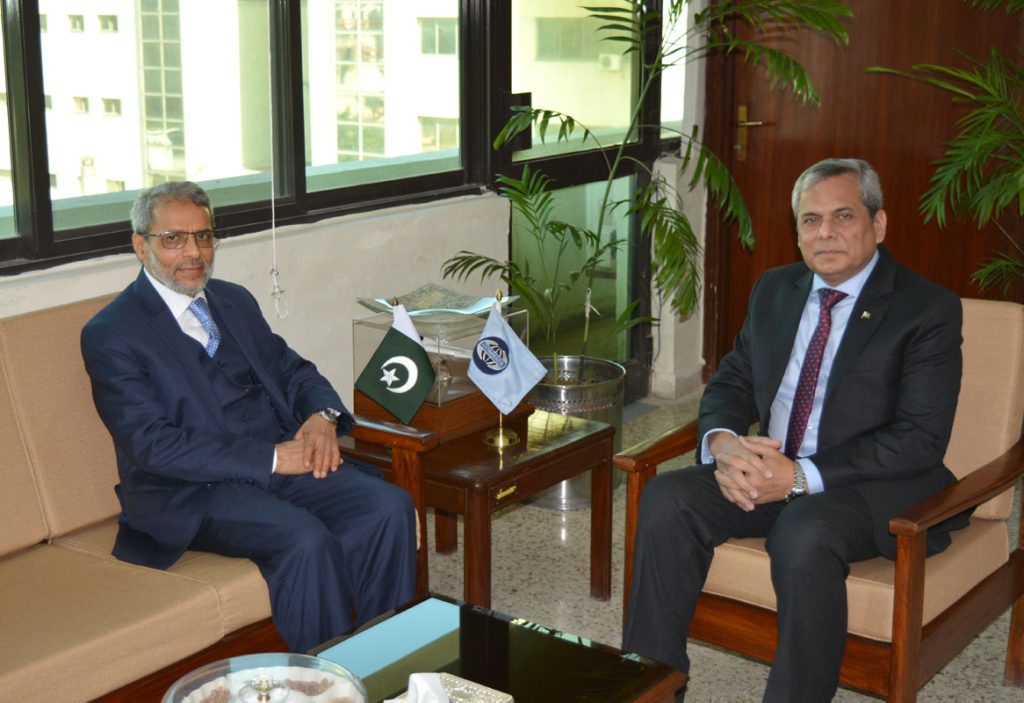 emen to Pakistan, visited COMSATS Secretariat, and held a meeting with Executive Director COMSATS, Ambassador Dr. Mohammed Nafees Zakaria.
Welcoming the Honourable Ambassador, Dr. Zakaria appreciated his support towards facilitating Yemen's accession to COMSATS as one of the twenty-seven Member States. A briefing was given to the Ambassador on COMSATS' undertakings that are tailored to benefit COMSATS' Member States in various areas of ST&I. H.E. Mr. Alashabi expressed keen interest in COMSATS' programmes with the aim of building mutually beneficial cooperation in areas of mutual interest.
On the occasion, Mr. Alashabi also congratulated Dr. Zakaria and wished him success for his tenure as ED COMSATS.