Upon invitation of Executive Director COMSATS, Dr. S. M. Junaid Zaidi, th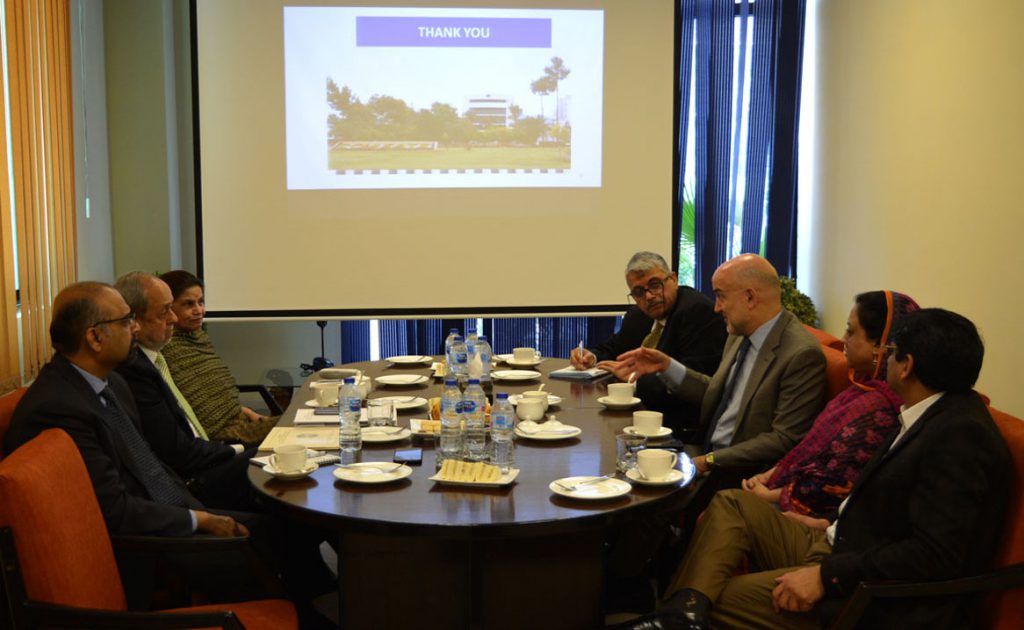 e Ambassador of Spain to Pakistan, His Excellency, Mr. Manuel Durain visited COMSATS Secretariat on 2nd May 2019. The meeting, held in the presence of senior officials of COMSATS, was aimed at exploring ways to initiate bilateral cooperation.
During the meeting, Dr. Zaidi briefed H.E. Mr. Durain on COMSATS mandate, structure, undertakings and international outreach. The Ambassador was also apprised of benefits and obligations of joining COMSATS as a member state.
It was informed by Dr. Zaidi that COMSATS, in the wake of changing climate threats is establishing a network of COMSATS Center for Climate and Sustainability (CCCS) involving its ten member states. Such a network, he added, will promote regional and global partnerships for climate action and sustainability along with assessing impacts of environmental and climate variability. Dr. Zaidi invited Spain's participation in this initiative. Discussions regarding the establishment of a world-class Centre for Mathematics on the model of the International Centre for Theoretical Physics (ICTP), Italy, were also held during the meeting.
Dr. Zaidi further suggested establishing collaboration between COMSATS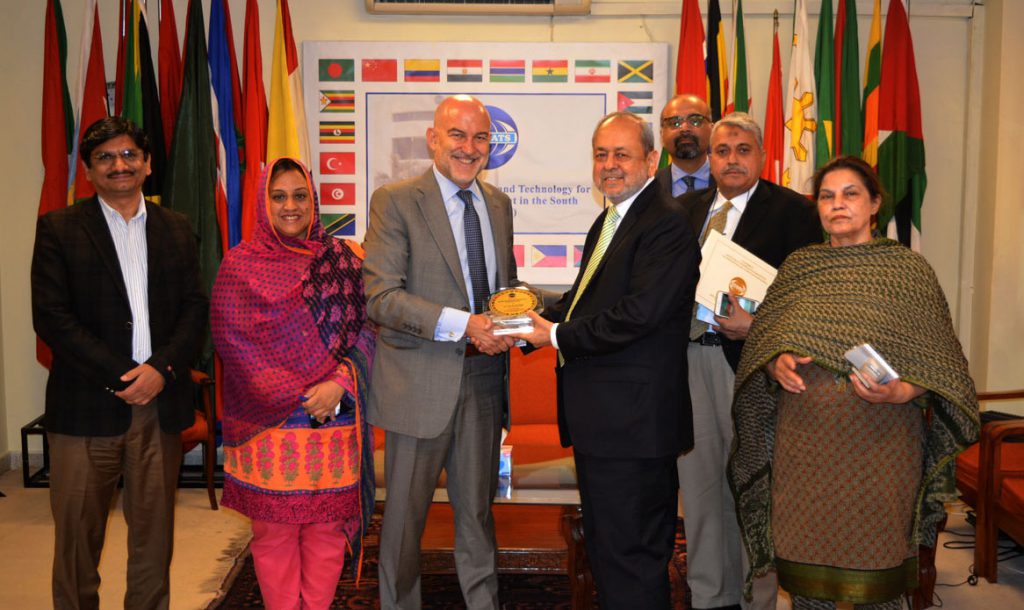 University Islamabad (CUI) and Spanish universities for cultural exchange, faculty development, scholarships and upgradation of R&D facilities.
H.E. Mr. Durain appreciated the Organization's activities and duly endorsed Dr. Zaidi's proposals for initiating bilateral cooperation. Further, he pledged full support of his office towards membership matter and nomination of S&T/R&D Spanish institution for inclusion in COMSATS Network of International S&T Centres of Excellence.
It was anticipated that Spain's accession to COMSATS would help in increasing the membership of the Organization to Latin American countries given the strategic closeness of Spain to these countries. During the meeting, the Ambassador was handed over an invitation letter to join COMSATS along with COMSATS information material.
The meeting ended on a note to further cooperation in areas of mutual interest.