The Ambassador of Jordan to Pakistan, H.E. Maj. Gen. (Retd) Ibrahim Y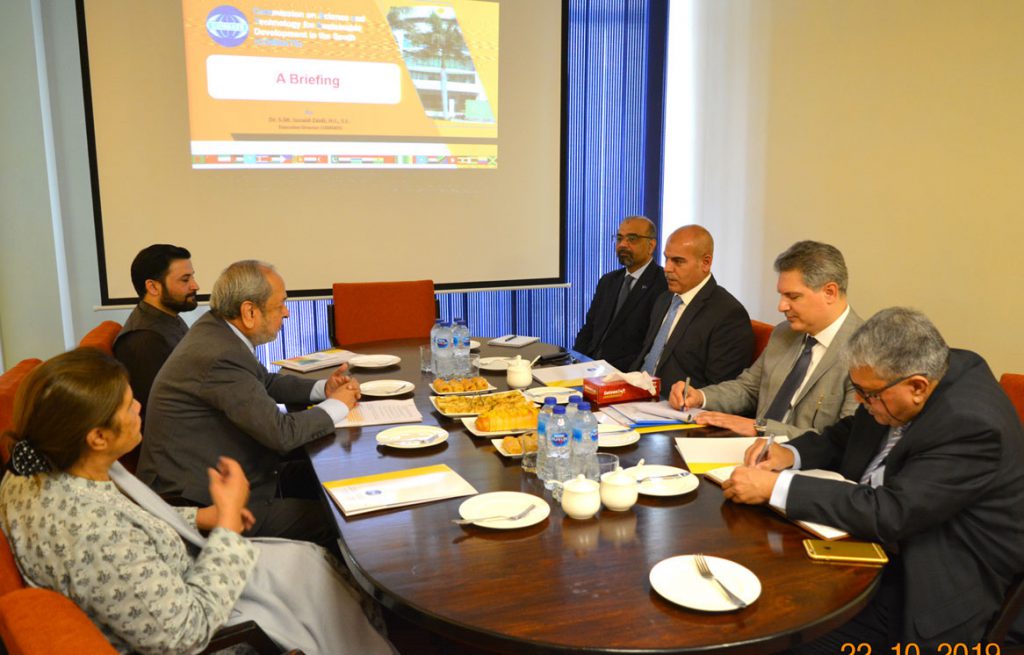 ala Al Madani, along with Dr. Maen Khareasat, Deputy Head of Mission/Minister Plenipotentiary at the Embassy of Jordan in Islamabad, visited COMSATS Secretariat, on 22nd October 2019. The meeting, held in the presence of COMSATS' officials, was aimed at deepening cooperation between COMSATS and Jordan for the mutual benefit.
Welcoming the Ambassador, the Executive Director COMSATS, Dr. S.M. Junaid Zaidi, made a brief presentation on COMSATS covering the mandate, organizational structure, on-going and future programmes, international outreach as well as COMSATS' flagship projects. He highlighted COMSATS' efforts towards expansion of its membership, particularly to Gulf Cooperation Council (GCC).
The Jordanian side was also informed about COMSATS Network of International S&T Centres of Excellence which currently comprises of twenty-two (22) international R&D/S&T Centres and academic institutions working in diverse fields of S&T. Dr. Zaidi also apprised the Ambassador of COMSATS Centre for Climate Change and Sustainability (CCCS) which currently has the representation of 15 Member States of COMSATS.
Dr. Zaidi also acknowledged the active participation of the Royal Scientific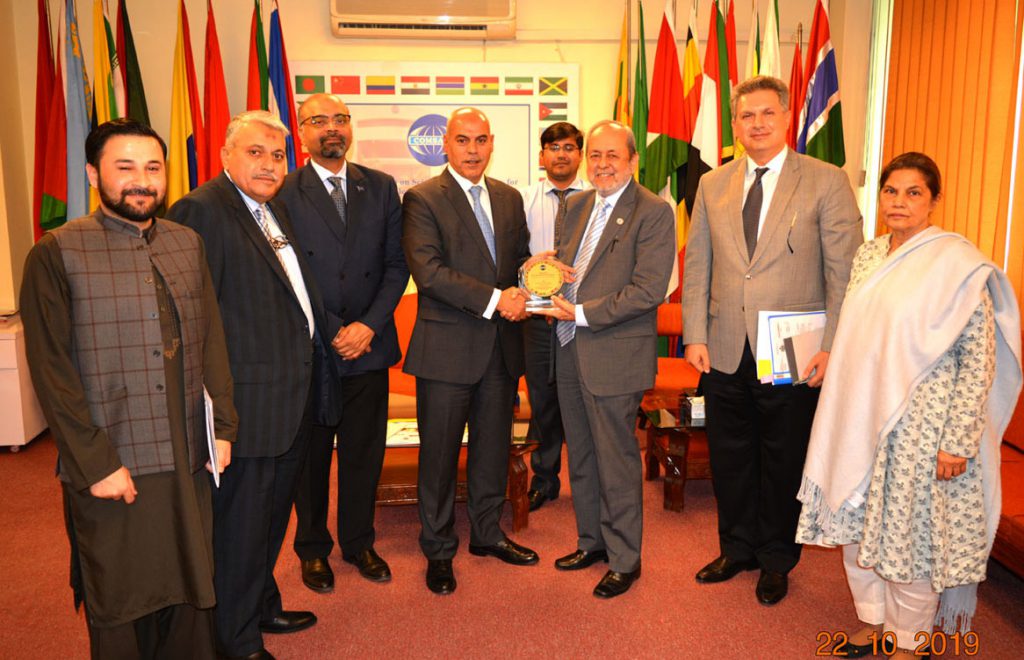 Society (RSS), COMSATS' Centre of Excellence in Jordan, in COMSATS' activities. The Ambassador took keen interest in the activities of COMSATS' Network and desired to explore potential avenues of cooperation in areas of mutual interest.
Furthermore, the discussions during the meeting focused on enhancing collaboration between Jordanian universities and their counterparts in COMSATS' twenty-seven (27) Member States. In connection with this, Jordanian scholars and scientists were invited to visit academic institutions in Pakistan for initiating collaboration in areas of mutual concern. Additionally, Jordanian students were invited to benefit from the scholarship opportunities available at COMSATS University Islamabad (CUI), one of the two COMSATS' Centre of Excellence in Pakistan. The possibility of posting of Jordanian experts to COMSATS Secretariat on secondment was also explored during the meeting.
Dr. Zaidi informed the Ambassador of his plan to visit Jordan with the objective to strengthen cooperation with the Royal Scientific Society (RSS) and to explore opportunities for initiating joint programmes for the collective benefit of COMSATS' Network.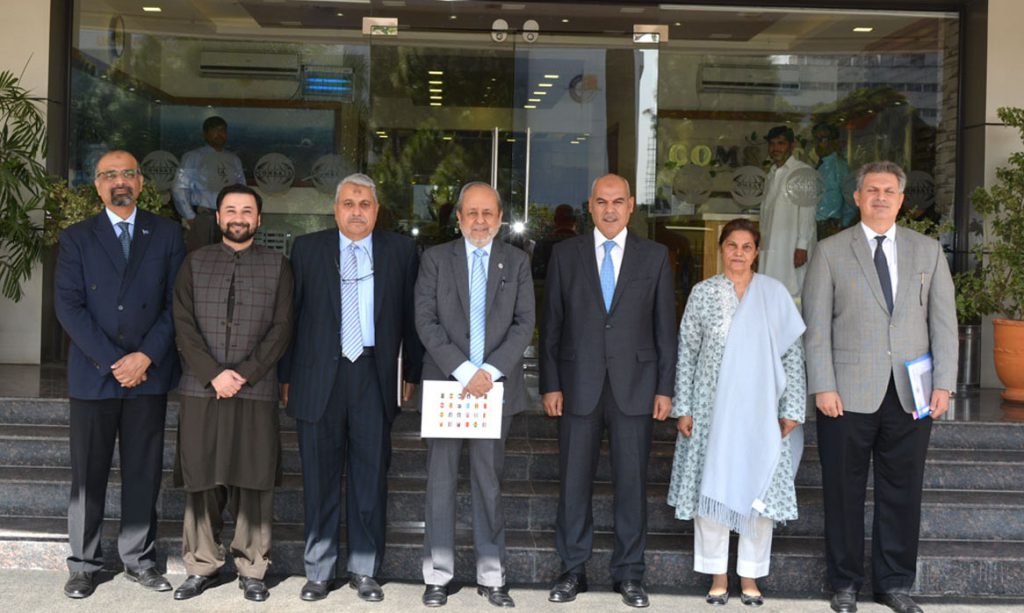 The meeting concluded with the presentation of COMSATS' shield to H.E. Maj. Gen. (Retd) Ibrahim Yala Al Madani.