On March 28, 2013, a dinner-reception in honour of the Ambassadors of COMSATS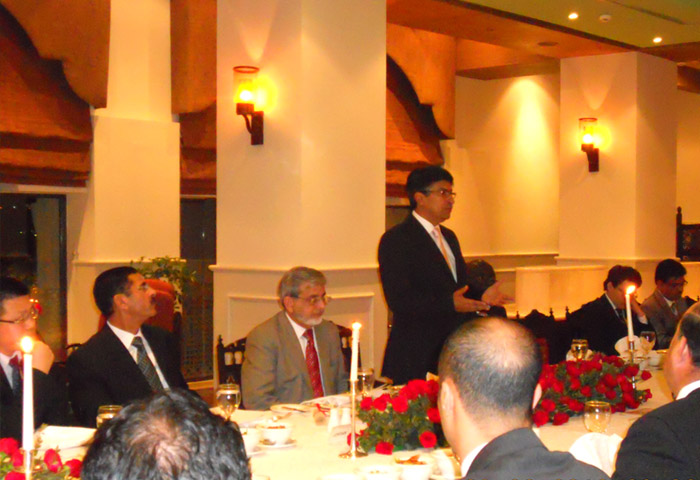 ' Member States in Islamabad was hosted by the Ministry of Science and Technology (MoST), Government of Pakistan, in connection with the upcoming 2nd meeting of COMSATS Consultative Committee (1st May 2013, Accra-Ghana). The Consultative Committee meeting will be hosted by the Ministry of Environment, Science, Technology and Innovations, Government of Ghana, and COMSATS' Centre of Excellence, the Council for Scientific and Industrial Research (CSIR), in Accra, Ghana, in conjunction with the 16th meeting of COMSATS Coordinating Council (2-3 May 2013). The Committee comprising the representatives of the relevant Ministries of the Member States will meet under the chairmanship of Mr. Akhlaq Ahmad Tarar, the Federal Secretary, Ministry of Science and Technology, Government of Pakistan.
Ambassadors/Heads of Mission of five Member countries, Jordan, Korea (D.P.R.), Sudan, Syria, and Tunisia, graced the meeting with their presence. The representatives of diplomatic missions of Bangladesh, China, Egypt, Iran, Kazakhstan, the Philippines, and Sri Lanka also attended the dinner. Other guests included officials from MoST, COMSATS Institute of Information Technology, and COMSATS Internet Services.
Addressing the august gathering, the Executive Director COMSATS underscored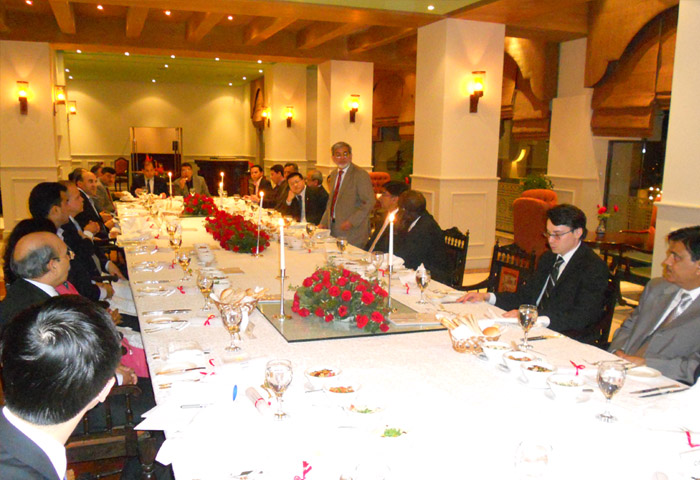 the significance of the two international meetings of COMSATS' organizational bodies that would provide future directions and guidelines to the organization for achieving S&T-led development in its Member States. Speaking on the occasion, the Federal Secretary MoST welcomed the participants and highlighted the importance of the Ghana meetings. He appreciated the proactive role being played by the diplomatic missions of COMSATS' Member States in Islamabad, and noted their efforts made last year for sensitizing respective governments about the 2nd Commission Meeting of COMSATS that was held in the Capital, on 16-17 April 2012. He also hoped for similar support and cooperation to ensure maximum participation from the Member States at the 2nd Consultative Committee Meeting.