COMSATS, in collaboration with its Centres of Excellence in Egypt, the National Re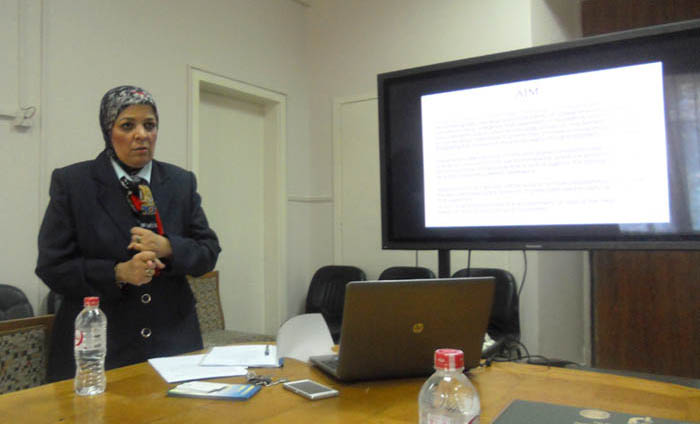 search Centre (NRC), held the Foundation Meeting of COMSATS' International Thematic Research Group (ITRG) on 'Agriculture, Food Security, and Biotechnology', on June 10, 2015, in Cairo. The Foundation Meeting was held in conjunction with the COMSATS-ISESCO-NRC joint International Conference on 'Agriculture, Food Security, and Biotechnology' (8th – 9th June 2015). The two events were hosted by NRC, which is the designated Lead Centre for this ITRG. The other five collaborating institutions and members of the Group are: Industrial Technology Institute (ITI), Sri Lanka; Bangladesh Council for Scientific and Industrial Research (BCSIR), Bangladesh; Industrial Research and Consultancy Centre (IRCC), Sudan; COMSATS Institute of Information Technology (CIIT), Pakistan, and University of Cheikh Anta Diop (UCAD), Senegal.
The objective of the meeting was to form a group of active research scientists from various institutions of the developing countries that are working in the area of 'Agriculture, Food Security and Biotechnology', and initiate joint research activities under the patronage of COMSATS. The establishment of the group and working arrangements among its members were formalized during the meeting through a Memorandum of Understanding, which stipulated cooperation between the Group members: Dr. Radhika Samarasekara (ITI-Sri Lanka); Dr. Mazahib Adam (IRCC-Sudan); Dr. Salim Khan (BCSIR-Bangladesh); Dr. Tayyaba Yasmin (CIIT-Pakistan); and Dr. Diegane Diouf (UCAD-Senegal), to conduct joint research, as well as share their expertise and lab resources. The joint project for which the group will jointly undertake research is entitled 'Biotechnological Approaches to Improve some Wheat Lines Productivity under Biotic and Abiotic Stresses'.
The meeting was chaired by the Group leader, Prof. Dr. Wafaa Haggag, Head of Agr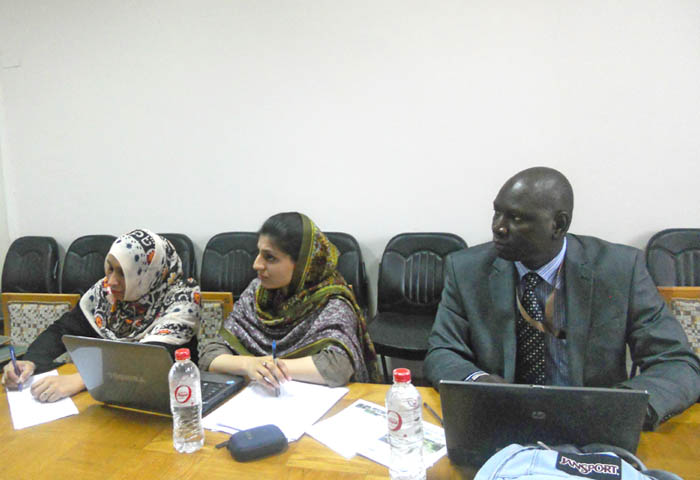 icultural and Biological Division, NRC, Egypt. In her presentation, she noted that the Group's project would focus on supporting agricultural R&D in different disciplines, especially for enhancing the productivity of wheat lines under stressful conditions using integrated management of resistance, or tolerance lines with formulation of biotechnology products.
The participants of the meeting deliberated on broad parameters of the joint research project; defined time-line and procedures for executing the project; identified collaborating institutions/individuals, as well as distributed research activities among themselves. The group members pledged to take an active part and perform their responsibilities diligently, as well as offered to take significant portions of the research to be conducted in their own labs, such as physical and chemical analyses of wheat lines, growth and yield parameters, formulation of products, detection of plant pathogenic virus and bacteria.
The meeting concluded with the participants' commitment of timely following-up its decisions and further strengthening the Group by adding additional relevant institutions as Group Members.