The 5th International Workshop on 'Internet Security: Enhancing Information Exchange Safeguards' was jointly organized by the Islamic Educational, Scientific and Cultural Organization (ISESCO); the Comm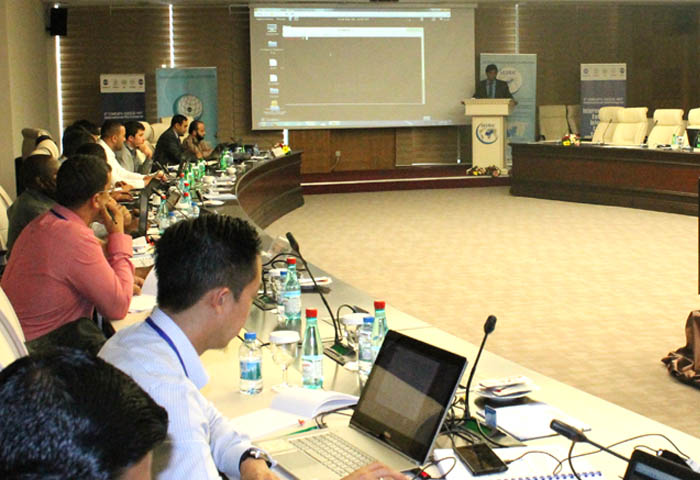 ission on Science and Technology for Sustainable Development in the South (COMSATS); the Inter Islamic Network on Information Technology (INIT); the COMSATS Institute of Information Technology (CIIT), Pakistan; and the Statistical, Economic and Social Research and Training Centre for Islamic Countries (SESRIC), Turkey, from September 14-18, 2015. The event was fifth of the series of workshops on the theme held to train IT professionals of developing countries, enabling them to collectively address issues and challenges related to information and Internet security.
Hosted by SESRIC, the five-day event provided a forum to the participating researchers and professionals to learn about the latest advancements in the field of Internet security; the use of state-of-the-art technologies for protection of network and network accessible resources from different types of software attacks; and working out effective Internet/information security solutions for general public, governmental organizations and commercial enterprises through rigorous risk analyses and security management approaches. About 35 young researchers, practitioners, academicians, system administrators and programmers working in the field of Internet/information security, from Brunei Darussalam, Jordan, Nigeria, Maldives, Morocco, Tanzania, Pakistan, Palestine and Turkey, benefited from the proceedings of the workshop. Six resource persons imparted training to these participants during the technical sessions of the workshop. These were: Dr. Haider Abbas, Research Fellow/Assistant Professor, Center of Excellence in Information Assurance, King Saud University, Saudi Arabia; Dr. Malik Najmus Saqib, Assistant Professor, COMSATS Institute of Information Technology (CIIT), Pakistan; Mr. Zafar Mir, Regional Manager, Information Security Risk, MENA – HSBC, UAE; Mr. Asad Raza, School of Electrical Engineering and Computer Science (SEECS), National University of Sciences and Technology (NUST), Pakistan; Mr. Uğur Altun, Cyber Security Institute, Turkey; and Mr. Yakup Korkmaz, Cyber Security Institute, Turkey.
The training modules pertained to various important subjects relating to organizational security; cryptography and network security; ethical hacking; cyber security and information security design principles; and security information and event management systems. The specific topics covered during the workshop included: Critical Infrastructure Security; Weaponization of the Web; International Standards and Best Practices for Information Security; Risk Assessment – Methodology, Identification, Assessment and Treatment; Information Security Policy/Procedures Writing; Information Assets Identifications & Valuation; Risk Assessment & Treatment; Statement of Applicability; Auditing; Symmetric Key vs. Asymmetric Key Cryptography; Secure email; Ethical Hacking; Metasploit framework; Meterpreter basic; Post exploitation and back door; Pentest; Enumerating Windows Users, Open Ports and Running Services; Hacking Windows Operating Systems; Using Encoders to byp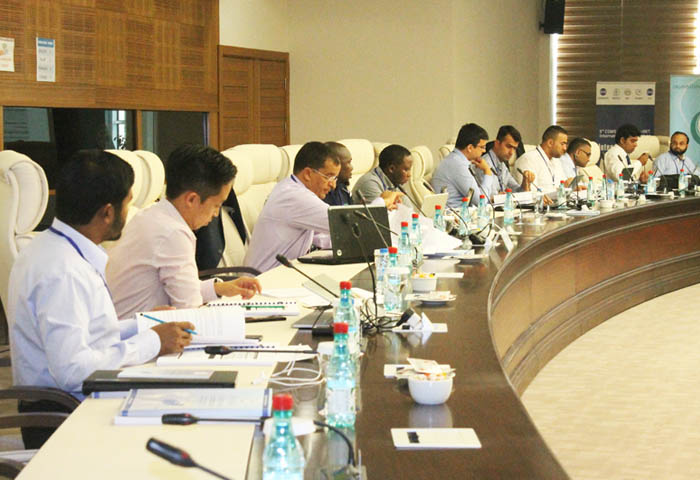 ass Antivirus and Firewalls; Cracking WEP, WPA and WPA2; Capturing Insecure Passwords and Windows Systems Passwords; Installation and Configuration Procedure; OSSIM Dashboard; Advanced Persistent Threats (APT); Integration with Snare and Nessus; Prevention Methods; Information Security Design Principles; Emerging Cyber Threats and their Significance; Dissecting a Cyber Attack; Various Phases in Planning a Cyber Attack; Recent Distributed Denial of Service Attacks; and Possible Mitigation Solutions to Service Attacks.
Speaking at the Concluding Ceremony held on 18th September 2015, Mr. Tajammul Hussain, Advisor (Programmes) COMSATS, emphasized the importance of Internet and information security and called for a stronger collaboration in this regard among research organizations and universities of developing countries. He offered the human and technological resources available with COMSATS to address issues related to internet/information security, and thanked ISESCO, INIT, CIIT and SESRIC for joining hands with COMSATS to organize this important workshop. Prof. Huseyin Hakan Eryetli, Director (Publication & IT), SESRIC, thanked the local and foreign participants for their active participation during the workshop. He also thanked the partner organizations for jointly organizing this event.
The ceremony concluded with the distribution of certificates to local and foreign participants.