The 4th International Workshop on 'Internet Security: Enhancing Information Exchange Safeguards' was jointly organized by COMSATS; the Islamic Educational, Scientific and Cultural Organization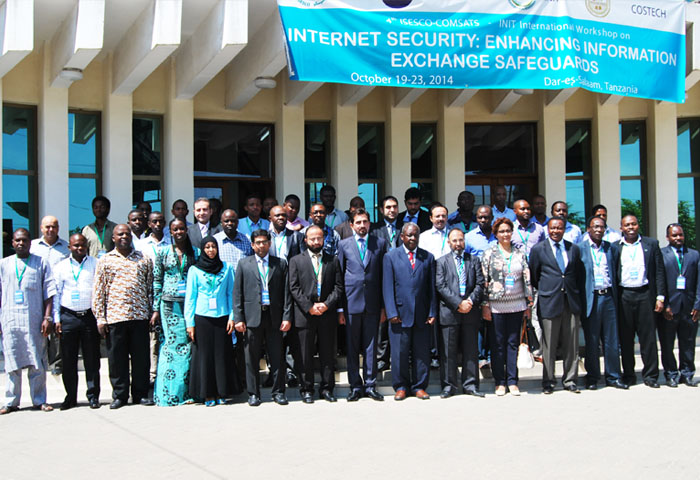 (ISESCO); the Inter Islamic Network on Information Technology (INIT); the COMSATS Institute of Information Technology (CIIT), Pakistan; and the Tanzania Commission for Science & Technology (COSTECH), Tanzania, on October 19-23, 2014, in Dar-es-Salaam, Tanzania. The event was fourth of the series of workshops on the theme held to train IT professionals of developing countries, enabling them to collectively address issues and challenges related to information and Internet security. Prof. Patrick Makungu, Permanent Secretary, Ministry of Communication, Science and Technology, Government of Tanzania, had inaugurated the training workshop on 20th October 2014.
Hosted by COSTECH, Tanzania, the five-day event provided a forum to the participating researchers and professionals to learn about the latest advancements in the field of Internet security; the use of state-of-the-art technologies for protection of network and network accessible resources from different types of software attacks; and working out effective Internet/information security solutions for general public, governmental organizations and commercial enterprises through rigorous risk analyses and security management approaches. About 60 young researchers, practitioners, academicians, system administrators and programmers working in the field of Internet/information security from Uganda, Iran, Tunisia, Senegal, Egypt, Nigeria, Jordan, Pakistan, and Kenya benefited from the proceedings of the workshop.
During the technical sessions of the workshop, four resource persons imparted training. These were: Dr. Haider Abbas, Research Fellow/Assistant Professor, Center of Excellence in Information Assurance, King Saud University, Saudi Arabia; Dr. Malik Najmus Saqib , Assistant Professor, CIIT, Pakistan; Mr. Zafar Mir, Regional Manager, Information Security Risk, MENA – HSBC, UAE; and Mr. Asad Raza, Lecturer of Information Technology (Networking & Security),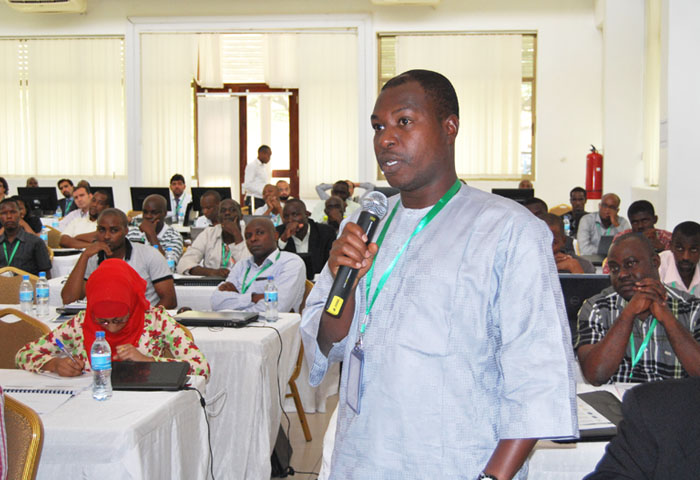 Majan University College, Oman. The training modules pertained to various important subjects relating to organizational security; cryptography and network security; ethical hacking; cyber security and information security design principles; and security information and event management systems.
The specific topics covered during the workshop included: Organizational Security and Industry Standards; Information Security Policies, Objectives and Procedures; ISO 27001 ISMS Standard and related Security Controls; ISMS Policy/Procedures Writing; Information Assets Identifications; Risk Assessment; Risk Treatment; Statement of Applicability; Business Continuity Planning; Cloud Computing; Security Risks and Threats of Cloud Computing; Organization's Cloud Security Concerns; Symmetric Key vs. Asymmetric Key Cryptography; Block Ciphers vs. Stream Ciphers; Hash Functions; Digital Signatures; Kerberos; Secure Electronic Transaction; Introduction to Ethical Hacking and Penetration Testing; Information Gathering; System Hacking; Breaking Wireless Security; Introduction to Information Security Design Principles; Emerging Cyber Threats and their Significance; Dissecting a Cyber Attack; Various Phases in Planning a Cyber Attack; Recent Distributed Denial of Service Attacks; Possible Mitigation Solutions to Service Attacks; Password Attacks; Introduction to SIEM (OSSIM); Integration of OSSIM with other tools; and Prevention Methods.
Speaking at the Concluding Ceremony held on October 23, 2014, Dr. I.E.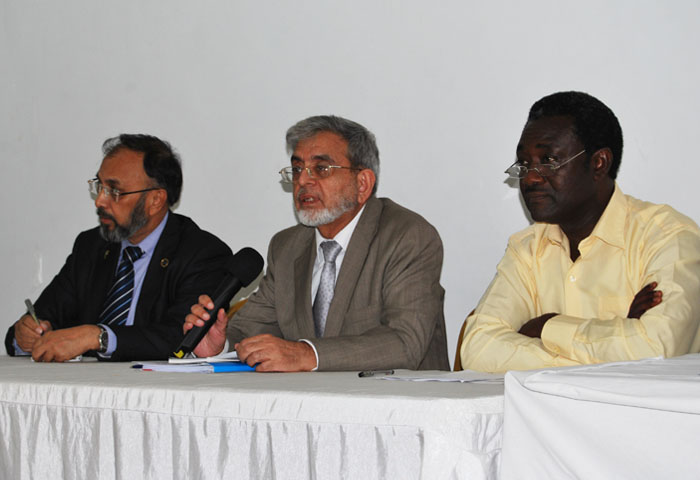 Qureshi, Executive Director COMSATS, stated that this workshop is an ideal example of South-South cooperation, during which four experts belonging to a developing country (Pakistan) trained participants belonging to other developing countries. He thanked ISESCO, INIT and COSTECH for their financial and administrative support towards the event. Dr. Qureshi commended the partner organizations for selecting appropriate individuals for participation in the workshop, which further enhanced the usefulness of the event. He informed that the sideline meetings of COMSATS' delegation with senior officials of the Government of Tanzania have strengthened cooperative ties between COMSATS and Tanzanian Institutions.
Dr. Mafunda Dugushilu, Director of Innovation, Entrepreneurship and Commercialization, COSTECH, who was the Acting Director General COSTECH (in the absence of Dr. Hassan Mshinda), thanked the partner organizations for jointly organizing this event. He stated that it was highly beneficial for the organizations and countries of the participating scientists, especially for Tanzania. He wished all foreign participants and experts safe journey to their respective countries.
The ceremony concluded with the distribution of certificates to local and foreign participants.