COMSATS INSTITUTE OF INFORMATION TECHNOLOGY (CIIT)
COMSATS Institute of Information Technology Website (http://www.comsats.edu.pk)
CCOMSATS Institute of Information Technology (CIIT) was established as a project of COMSATS in 1998. CIIT received the Charter of a Degree Awarding Institution (DAI) from the Government of Pakistan in the year 2000. The Institute that started its operations in a small building in Islamabad with less than 300 students has since grown to become a major public-sector university in Pakistan and a Centre of Excellence of COMSATS. CIIT's fully functional campuses in Islamabad, Lahore, Abbottabad, Wah, Attock, Sahiwal and Vehari, are actively engaged in teaching, research and public service along with its Virtual Campus.
Currently, CIIT comprises of 6 faculties and 19 departments. The Institute offers 97 degree programs in Computer Science, Man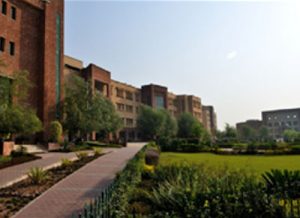 agement Sciences, Development Studies, Humanities, Engineering (Electrical, Chemical, Mechanical, Civil), Mathematics, Statistics, Biosciences, Meteorology, Physics, Pharmacy, Earth Sciences, Chemistry, Environmental Sciences, Computer Engineering as well as Architecture. Moreover, various centers and units work under different departments: Health Informatics Unit; Business Incubation Center; Center for Policy Studies; China Study Center; Center for Advanced Studies in Telecommunication; Interdisciplinary Research Center in Biomedical Materials; Center for Climate Research and Development; Energy Research Center; and Center of Advance Drug Research. Other Research Units functioning at different campuses of CIIT include Engineering Resource Center, Life Sciences Services Center, COMSATS Community Development Unit, Information Technology Center, CISCO Regional Academy, and Center for Micro and Nano Sciences. More than 34,820 students are currently enrolled in various programs offered by the Institute. The Institute has, so far, produced more than 49,300 graduates including 215 PhDs, and has 3,186 qualified faculty members, out of which 1,140 hold PhD qualification. Moreover, more than 578 faculty and staff members of CIIT are undergoing advanced education (MS and PhD) at leading universities around the world.
CIIT has quite a vibrant and robust internationalization agenda both in order to benefit from and to extend to others the fruits of education, research and international engagement across the globe. So far CIIT has trained 800 international students from 27 different countries in various cutting-edge disciplines. Currently, 400 international students from 16 countries are studying in various campuses of CIIT.
The Institute published 8,992 research articles (from 2005 to 2017), brought-out 80 books, filed 45 patents out of which 09 are granted, and organized more than 500 research-based workshops/conferences. CIIT was awarded the international certificate of quality, ISO 9001:2008 in the year 2011 which has been recertified over the years. Furthermore, its Quality Enhancement Cell (QEC) has been placed in the top category of 'W' by the Higher Education Commission (HEC) of Pakistan.
In the newly announced international rankings, CIIT has yet again nailed its position as one of the leading Institutions for higher education. CIIT is ranked # 301-400 in 2018 Times Higher Education (THE) Engineering & Technology subject ranking and #401-500 in Physical Sciences and Social Sciences subject ranking. While in the THE world universities rankings, CIIT has been placed among 601-800 world best universities, at #125 in Asian Universities, and ranked 2nd in Pakistan. The Institute has also been ranked 190th in QS Asian Universities Rankings 2018. Further, Higher Education Commission (HEC) ranked CIIT at number 3 in the 'General Category' and at number 6 among 'overall universities' in 2016, and top university in 'Computer Science and Information Technology' in 2012 besides being ranked 2nd in the 'research publications' category in 2015.
CIIT has signed over 150 Memoranda of Understanding with some of the leading universities of the world, such as the University of Illinois at Urbana-Champaign, USA; North Dakota State University, USA; University of Malaya, Kuala Lumpur, Malaysia; Jacobs University Bremen, Germany; Tampere University, Finland; and Lancaster University, UK.
In order to directly benefit OIC and COMSATS' Member States, CIIT offers 100 scholarships for students from COMSATS Member States, 50 for the students from OIC member countries, 50 scholarships for ISESCO, 50 for Azerbaijan, and 80 (10 each) scholarships for the students from the Consortium of Afghan universities, Mauritius/Seychelles/Madagascar, Bhutan, Maldives, Nepal and Sri Lanka, Myanmar and Kenya.