On November 9, 2020, the Deputy Chairperson Planning Commission of Pakistan, Mr. Jehanzeb Khan, called on the Executive Director COMSATS, Dr. S.M. Junaid Zaidi, and other officials of COMSATS at the organization's Secretariat in Islamabad. Mr. Khan was accompanied by Mr. Muhammad Sarwar Gondal, Member Planning Commission for Support Services from Pakistan Bureau of Statistics. An important official of the government of COMSATS' host country, Pakistan, Mr. Khan has an impressive public service background and 24 years of diversified professional experience.
In this meeting, Dr. Zaidi briefed the worthy guest on COMSATS' programs and activiti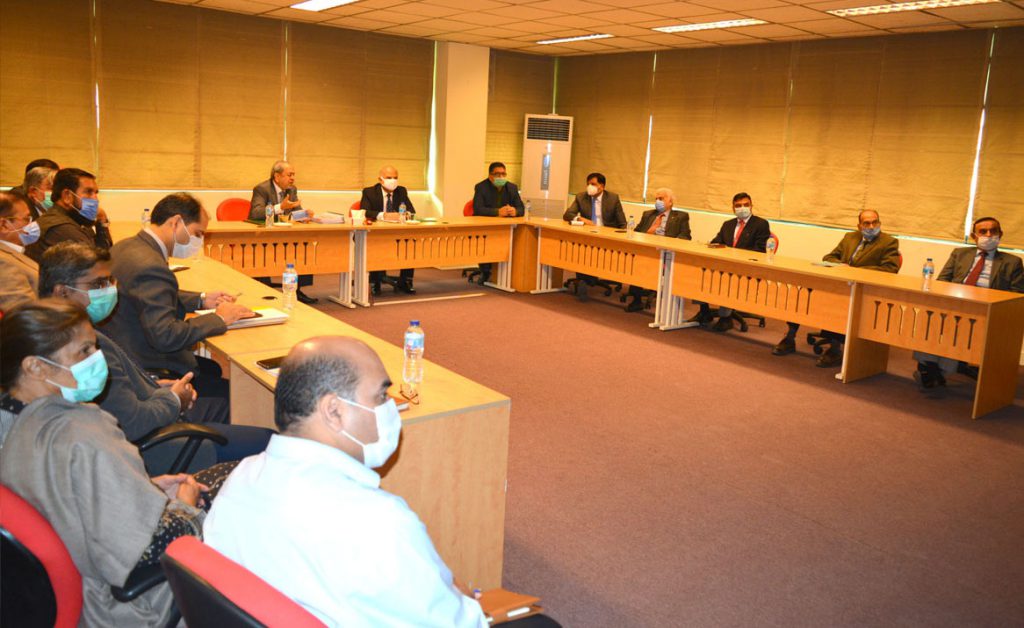 es that have had effective patronage of Government of Pakistan, apart from generous hosting of COMSATS Secretariat in Islamabad, since inception in 1994.
Showing keen interest in the operations and international undertakings of COMSATS, Mr. Khan remarked on a number of aspects involved. With regard to COMSATS' flagship projects in Pakistan – COMSATS University Islamabad, COMSATS Internet Services and COMSATS Telehealth – he considered information technologies (ICTs) as means to helping overcome barriers between communities and basics amenities as well as to bridge digital and economic divides.
Some specific suggestion pointed towards: better integration of databases and MIS in healthcare as parts of Decision Support Systems (DSS); creating an ICT Roadmap with public-private partnership; open and flexible policies to encourage international partners; better modeling for integrating digital health in existing health systems. He considered it especially important for ICTs and other technologies' gains to trickle down to farmers as patrons of food security, especially in agrarian societies.
He emphasized on due and right use of media and good communication approach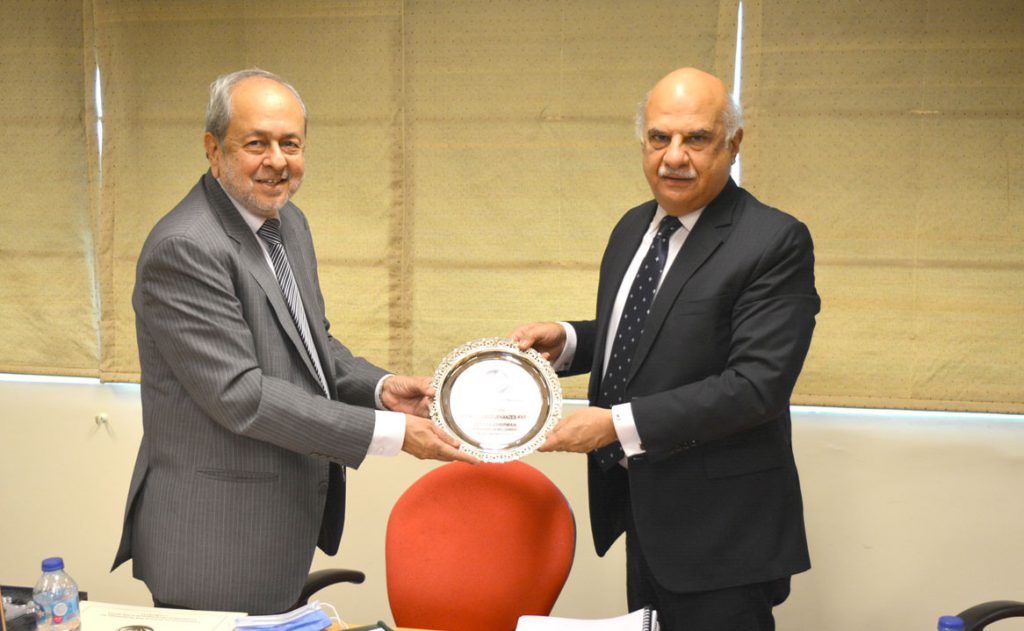 es to effectively engage all sectors of society to create useful debates and opinions on matters pertaining to general well-being and community engagement, such as climate change. Preferring the idea of Marketing Research, he opined that COMSATS could use it to help fill up the gaps using modern day science and technology. He strongly advocated the use of Big Data coupled with AI for good decision and policy making. He considered it important that COMSATS should build expertise in areas including: precision engineering, biotechnology, and biomaterials.
In his comments during the meeting, Mr. Gondal seconded Mr. Khan and considered 'Data Analysis' a real challenge that needs to be addressed by engaging good data analysts.
On a note of more future mutual cooperation, Mr. Khan considered COMSATS' advisory role important. He showed interest in Planning Commission and COMSATS developing joint partnership frameworks. He looked forward to effectively engage with COMSATS in connection with joint activities to be held in the near future.